The sight of two mice scurrying across a London Underground platform in the evening is, to many, an unwelcome feature of life in the city.But a young photographer is hoping his award-winning shot changes that perception.Sam Rowley's "Station Squabble" has been picked from more than 48,000 images to claim a wildlife photography award from London's Natural History Museum, voted for by the public.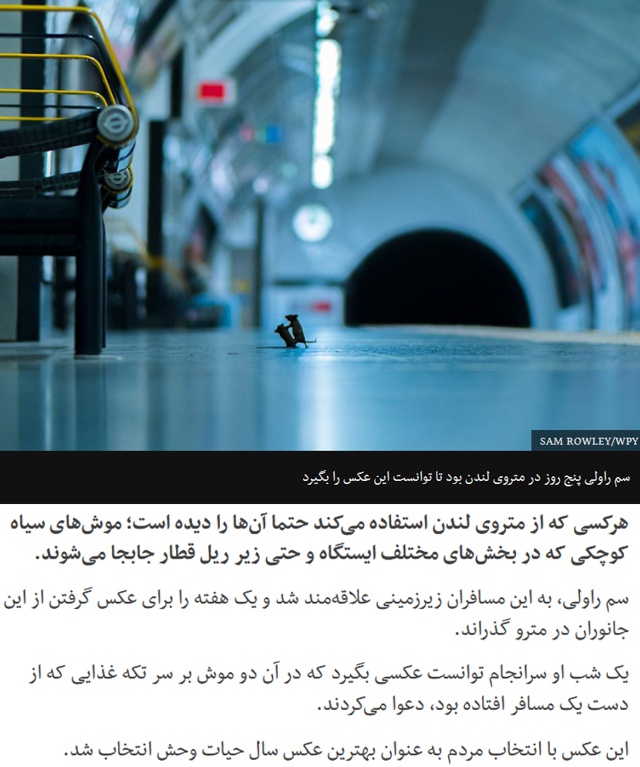 The image features two mice fighting over a few leftover crumbs in a subway station."Everybody knows about the mice on the Underground but I don't think anyone's seen them in that light before," Rowley, a 25-year-old researcher at the BBC, told CNN.He admitted that he got a handful of "strange looks" from commuters while laying on the floor of various central London stations, but added: "People were quite curious — they were quite chatty and nice about the whole thing."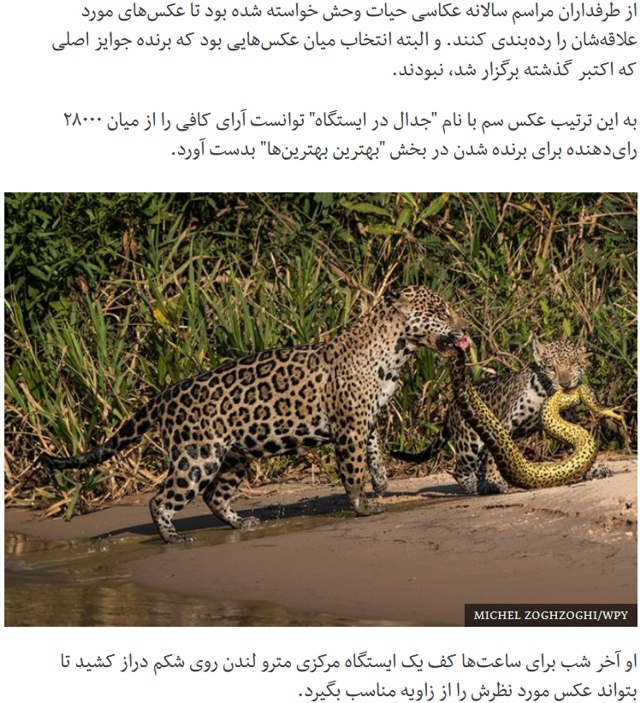 Rowley's winning Wildlife Photographer of the Year LUMIX People's Choice Award submission, revealed February 12, was selected from a shortlist of 25 images.Four other shots came highly commended, including an image of an orangutan forced to take part in a performance in Bangkok, another of two jaguars holding an anaconda in Brazil, an image of a rhino and a conservation ranger in Kenya and a photo of a group of white arctic reindeer.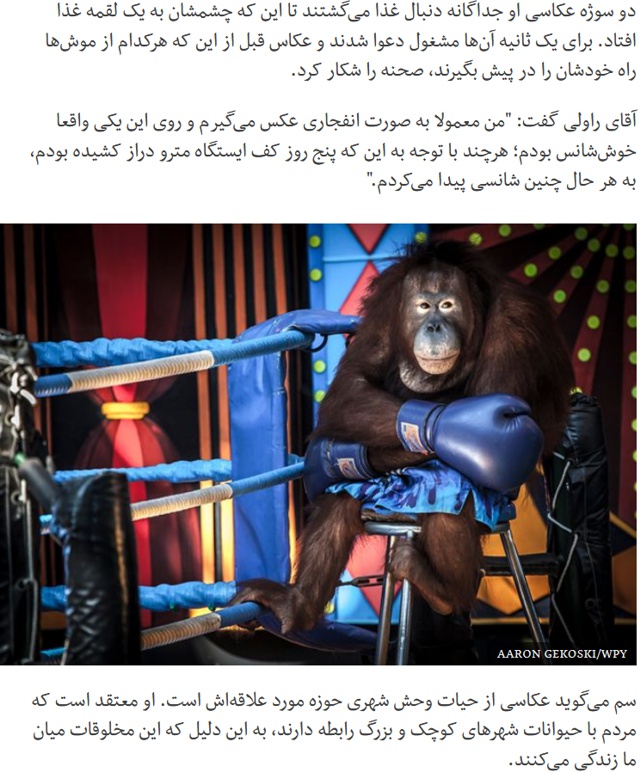 Rowley, a semi-professional photographer, had the idea for his winning shot after being sent a video by a friend, who had filmed two mice scrapping while on the way home from a night out.He subsequently spent about a week visiting station platforms in the evenings, staying until the early hours of the morning."I was quite disappointed with what I managed to get at first," he said, adding that the picture "grew" on him over time.