Gadget News: A new photo shows the OnePlus 11 concept phone in full. OnePlus 11 Concept is a phone with a unique design.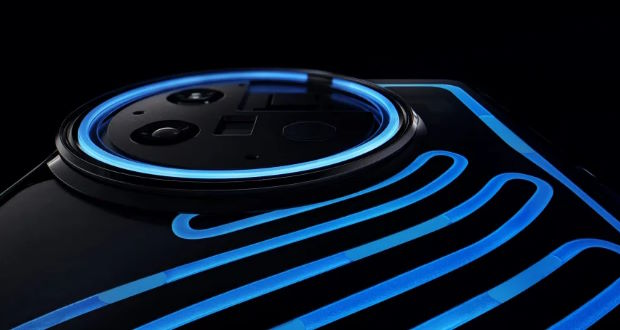 Just two days ago, OnePlus released a promotional photo of the OnePlus 11 concept phone, which showed few details of the device. In this photo, we half and half saw that the light strips were drawn on the back frame of this phone and OnePlus called them "ice blue tubes". The company did not provide much explanation on this matter, but now a new photo of the OnePlus 11 Concept has been released, which can fully reveal its back cover.
This strip of light starts from around the camera island and extends to the lower right corner of the back frame where the OnePlus logo is engraved.
Of course, the Chinese phone maker still hasn't explained what the exact purpose of these pipelines are and what they do. But since OnePlus is set to appear at Mobile World Congress in Barcelona next week, it looks like we'll get more details on the new OnePlus phone at that event.