In 2022, researchers from Kurashiki University of Arts and Sciences (KUSA) in Japan made an interesting and unique discovery. In a Japanese temple, they found a centuries-old mummified "mermaid" inside a sealed wooden box. This mermaid, which was about 30.5 cm long, resembled a ningyu from Japanese mythology, a fish-like creature with a human head that has healing powers.
At first, researchers believed that this mermaid was made from the trunk and head of a monkey, which was cut and sewn onto the body of a fish. However, further analysis using X-rays and CT scans, radiocarbon dating, electron microscopy and DNA analysis revealed some interesting facts. The half body of this mummy was mainly made of cloth, paper and cotton, which was connected with metal pins extending from the neck to the waist. This mermaid was also painted with a paste obtained from the combination of sand and charcoal.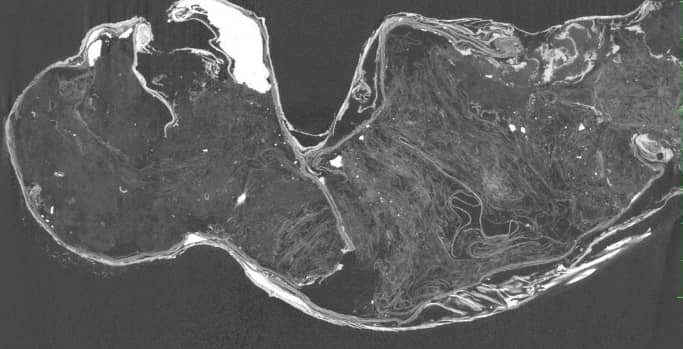 Ingredients of mummified mermaids
However, the torso of this mermaid was covered with parts separated from other animals such as mammal hair and fish skin. The jaws and teeth of this mummy are probably taken from a predatory fish and its claws are made of keratin, which is probably attached from a real but unidentifiable animal. The lower half of this mermaid mummy was probably grafted from a special type of fish that was able to control it while floating.
Although the researchers were unable to identify complete DNA from this mermaid, radiocarbon dating of the scales showed that they date back to the early 1800s. Also, according to a letter found inside the mummy box, this specimen was caught by a fisherman between 1736 and 1741, but was probably sold decades after that with fraudulent promises.
New research results suggest that this mermaid was probably created to trick people into believing that ningyos and their healing abilities are real. Ningyos are mythical creatures in Japanese folklore that look like fish or turtles with human-like faces. The belief of most of the ancients is that they cure illness and bring good luck. It is possible that the creators of the mermaid hoped to take advantage of people's belief in Ningyu for their own benefit by creating a real example.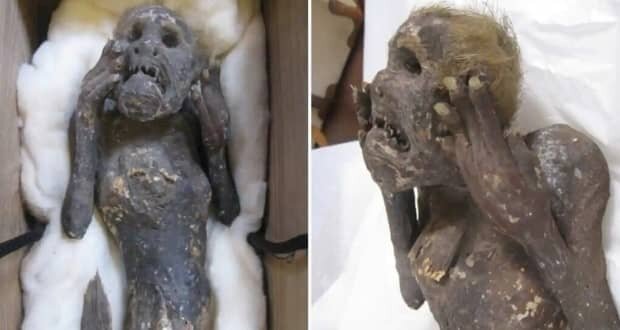 This is not the first mermaid mummy to be discovered in Japan. In fact, 14 more have been found over the years. KUSA researchers hope to find out the difference in composition and construction by comparing the new discoveries with the previous ones. Overall, the discovery of a mermaid mummy in Okayama Prefecture offers new insight into the creation of hoaxes in Japan. In addition, this fake mermaid highlights ancient people's deep fascination and belief in mythical creatures.