No matter how far-fetched the issue of immortality may seem, but theoretically, immortality is not impossible, at least for Dmitry Itskov. Dmitry Itskov is a Russian philanthropist and billionaire. He founded the theory of immortality, with the help of which he wants to provide a technical path to immortality and help humanity overcome its physical and mental limitations.
The goal of this effort is to create advanced robotic systems, brain-computer interfaces, and artificial bodies with the goal of transmitting human consciousness in a new and artificial way. Dmitry Itskov is also a supporter of the idea of using technology to improve the human condition and increase human life.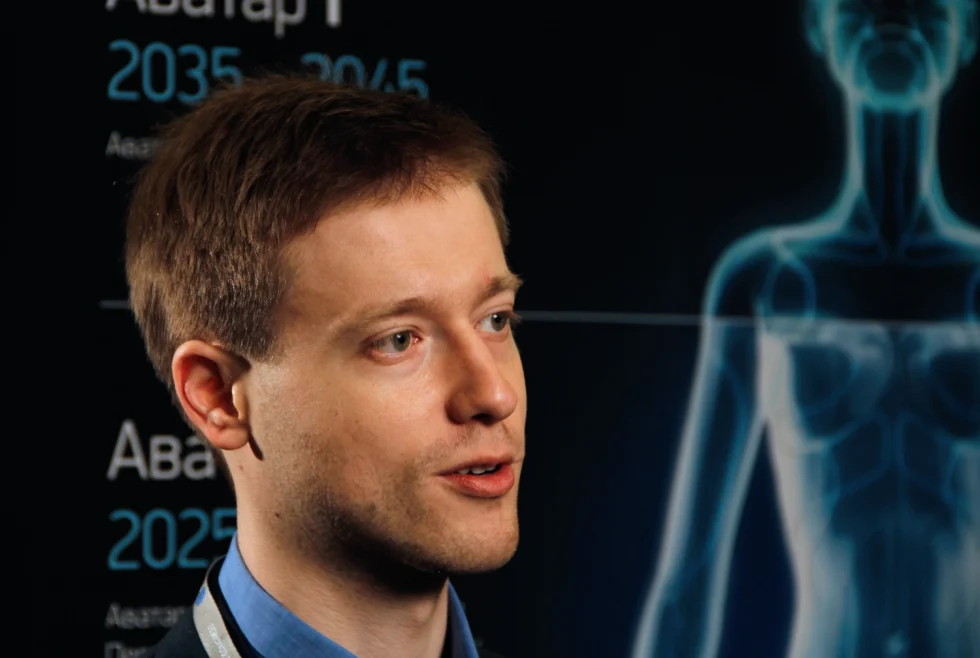 Who is Dmitry Itskov?
Dmitry Itskov is a successful Russian entrepreneur and media businessman who does not like to be in mass media. He began his career as a publisher and then became involved in the development of various media activities in Russia, including the launch of the New Times news website and the founding of the DOORS TV channel.
These efforts helped him establish himself as a successful media mogul and amass a considerable personal fortune. He is also known for his investments in several technology companies. He quickly realized that when you have money, power, and fame, there is only one thing that is lacking, and that is time.
Some media have criticized Itskov that he only wants immortality for himself; According to this Russian billionaire, the 2045 project he created not only seeks to achieve human immortality, but also to bring humanity to a much higher enlightenment, where life itself is worth much more than today. A descriptive definition of the entire project as well as various perspectives is provided on the dedicated website of this project called "2045.com".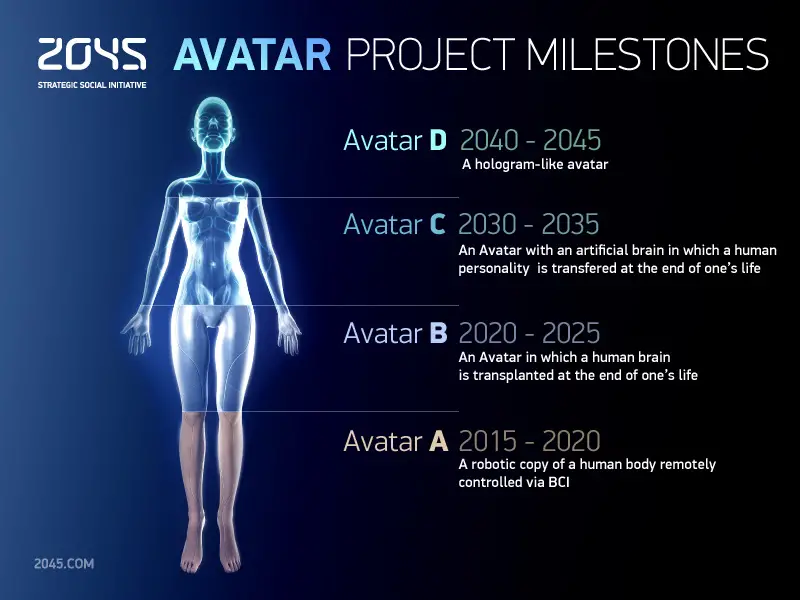 What is Project 2045?
"The main goals of the 2045 project are to create and realize a new strategy for the development of humanity that responds to the challenges of global civilization. To create optimal conditions for the promotion of the spiritual enlightenment of humanity; and to realize a new futuristic reality based on 5 principles: high spirituality, culture Excellent, excellent ethics, high science and high technologies."
The main idea is to create a cyborg in which the awareness of the human brain, including memory and personality, can be downloaded into the cyborg. From there, humans can live immortally with the help of technology, provided they maintain their cyborgs, similar to the way we maintain machines. This Russian billionaire believes that this technology will be difficult to accept at first. That is why this plan is going to be done in the next 3 decades.
It is pointless to talk about Avatar B, because it is not yet implemented, but the Avatar A project is actually successfully completed in 2020.
Affordable Android Avatars Controlled by a "brain-computer" interface, Avatars give people a number of new features; Ability to work in hazardous environments, perform rescue operations, travel in extreme conditions, etc. They provide artificial limbs or restore lost senses.
Despite the skepticism of many people when they see such advanced projects, we should open our eyes and understand that technology has evolved a lot in the last 20 years and the train of evolution is moving on the rails from now on.