Torange Yeghiazarian founded Golden Thread in 1996 where she launched such visionary programs as ReOrient Festival & Forum, Middle East America (in partnership with the Lark and Silkroad Rising), Islam 101 (with Hafiz Karmali), New Threads, and the Fairytale Players. Torange's plays include ISFAHAN BLUES, 444 DAYS, THE FIFTH STRING: ZIRYAB'S PASSAGE TO CORDOBA, and CALL ME MEHDI. Awards include the Gerbode-Hewlett Playwright Commission Award (ISFAHAN BLUES) and a commission by the Islamic Cultural Center of Northern California (THE FIFTH STRING). Her short play CALL ME MEHDI is published in the anthology "Salaam. Peace: An Anthology of Middle Eastern-American Drama," TCG 2009. She adapted the poem, I SELL SOULS by Simin Behbehani to the stage, and directed the premieres of OUR ENEMIES: LIVELY SCENES OF LOVE AND COMBAT and SCENIC ROUTES by Yussef El Guindi, THE MYTH OF CREATION by Sadegh Hedayat, TAMAM by Betty Shamieh, STUCK by Amir Al-Azraki and VOICE ROOM by Reza Soroor, amongst others.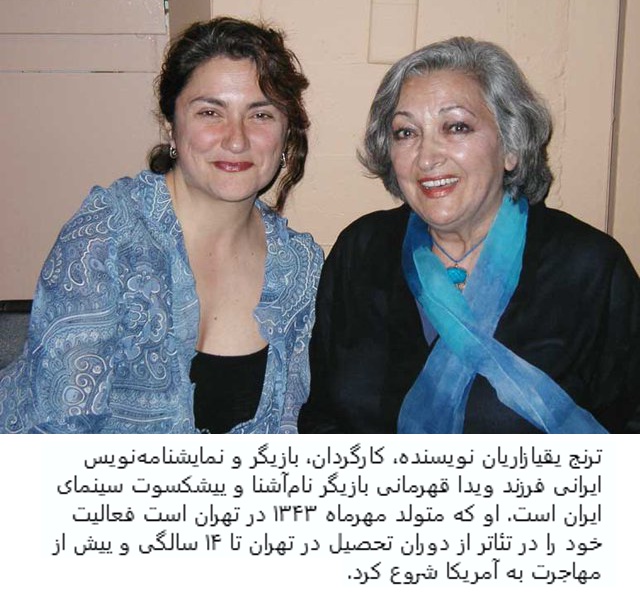 Her articles on contemporary theatre have been published in The Drama Review (2012), American Theatre Magazine (2010), and Theatre Bay Area Magazine (2010), and HowlRound. Torange has contributed to the Encyclopedia of Women and Islamic Cultures and Cambridge World Encyclopedia of Stage Actors. Born in Iran and of Armenian heritage, Torange holds a Master's degree in Theatre Arts from San Francisco State University. Torange has been recognized by Theatre Bay Area and is one of Theatre Communication Group's Legacy Leaders of Color. She was honored by the Cairo International Theatre Festival (2016) and the Symposium on Equity in the Entertainment Industry (2017).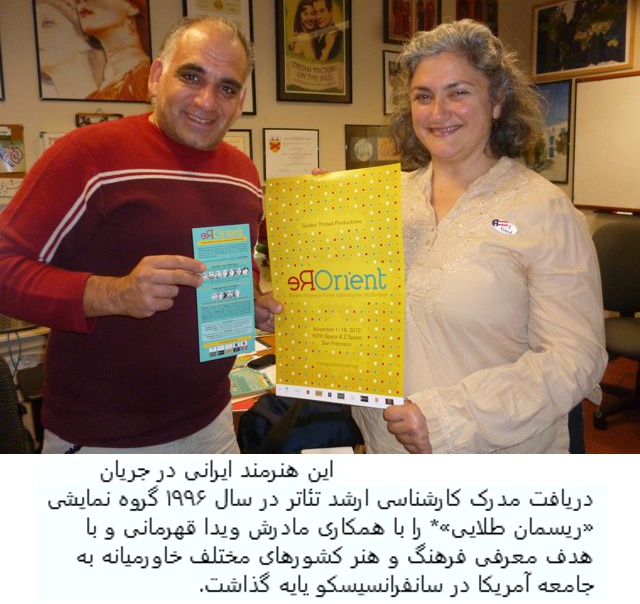 How Yeghiazarian established Golden Thread is, in itself, a part of her journey of adaptation and innovation, and her early exposure to performing arts. As a child in Iran, Yeghiazarian was around artists, performers, and musicians from the moment she was born. Her parents met and fell in love as teenagers and married despite their families' oppositions to it – ostensibly because of their religious differences: her father was from an Armenian Christian family and her mother was from a Muslim family. Yeghiazarian's mother began performing in films when she was seventeen and continued to do so after marrying her father. "Initially, my father joined the Iranian Royal Air Force but soon left it to open a café gallery, "Monde" on Hafiz Street."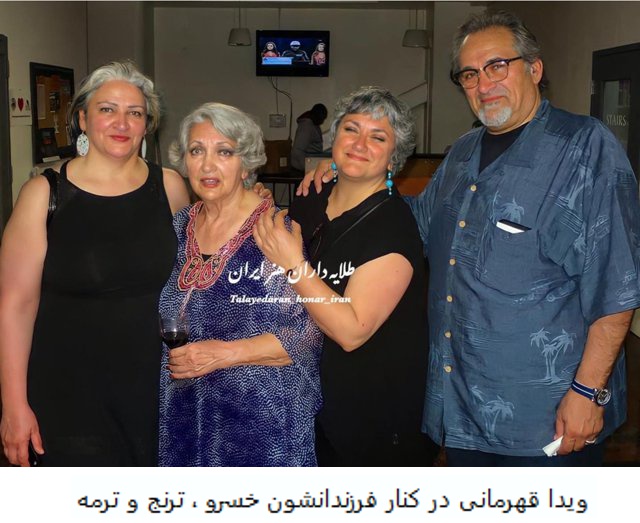 Torange Yeghiazarian, is the founding Artistic Director of Golden Thread Productions, one of the first Middle Eastern-focused theatre companies in the United States.  She will share her journey from her beginnings of the daughter of an Iranian film star and Iranian military officer/night-club owner, to her immigration to the United States following the Iranian revolution, to creating Golden Thread Productions, and bringing theatre about the Middle East and by Middle Eastern and Middle Eastern American artists to stages in the United States. The theatre is celebrating its 25th anniversary. She is also a director and playwright, and was also crucial in the founding of the Middle East America: A National New Plays Initiative (MEA). She will share the program's lasting impact and the future of Middle Eastern American theatre.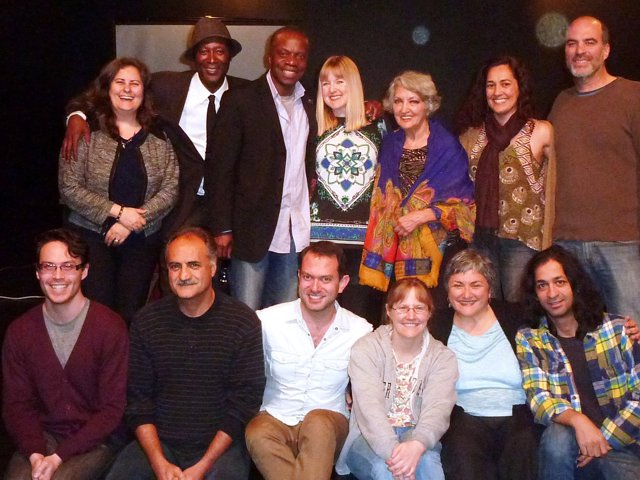 After her mother stopped performing in films, her parents opened Club Couchini on Kakh Street, a supper club with live music and dancing. Later, they also opened Couchini Shomal in Noshahr, which, in addition to a dance club, included a motel. "A number of singers and musicians began their careers at Couchini," says Yeghiazarian. They included the Black Cats, Farhad, and Ebi, among others. Many of the musicians performed American Rock and Roll and Rhythm and Blues, and Couchini also gave the stage to a number of Iranian musicians, and international bands.