In these tweets, Musk introduced his Shiba Inu dog named Floki as the new CEO of Twitter and wrote: The new CEO of Twitter is amazing.
Musk also emphasized in another tweet: He is much better than that other guy! It works very well with numbers and the style is great!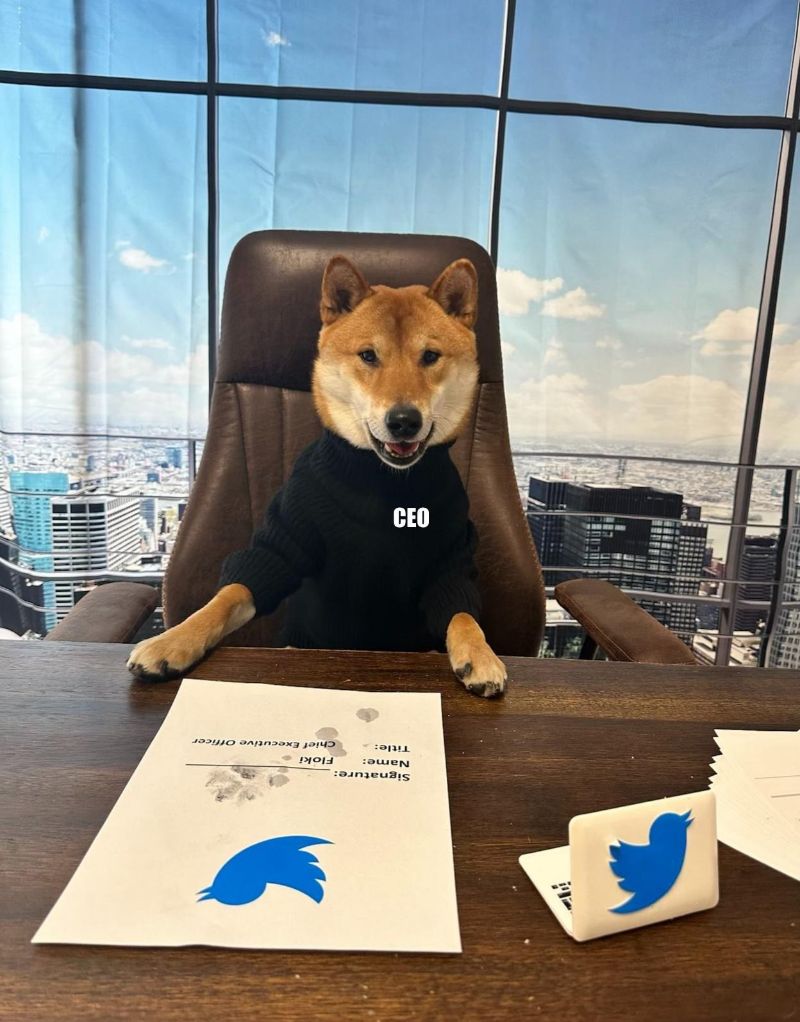 Following the publication of this tweet, the price of meme coins Dogecoin, Shiba and Floki experienced a significant growth. Several well-known figures in the world of digital currencies, including Dogecoin creator Shibatoshi Nakamoto, Matt Wallace, Shitoshi Kusama, lead developer Shiba Ino, and David Gochstein also reacted to Musk's tweet.
Market data shows that Floki's price rose more than 45% to $0.000029 after Musk's tweet.
The 24-hour trading volume of this cryptocurrency has also increased by more than 270%.
Meanwhile, Musk's favorite meme coin, Dogecoin, has seen its price increase by more than 6% in the last 24 hours.
The 24-hour trading volume of this meme coin has also experienced a 33% growth.
Other meme-based cryptocurrencies, such as Shiba and its BONE token, also saw their prices increase by 6 and 8.5 percent, respectively. The volume of Shiba's 24-hour transactions has increased by nearly 25%.