Isna: The students of eight Bezdag universities in Tehran held a protest rally in front of the Islamic Council regarding the resolution of manufacturing.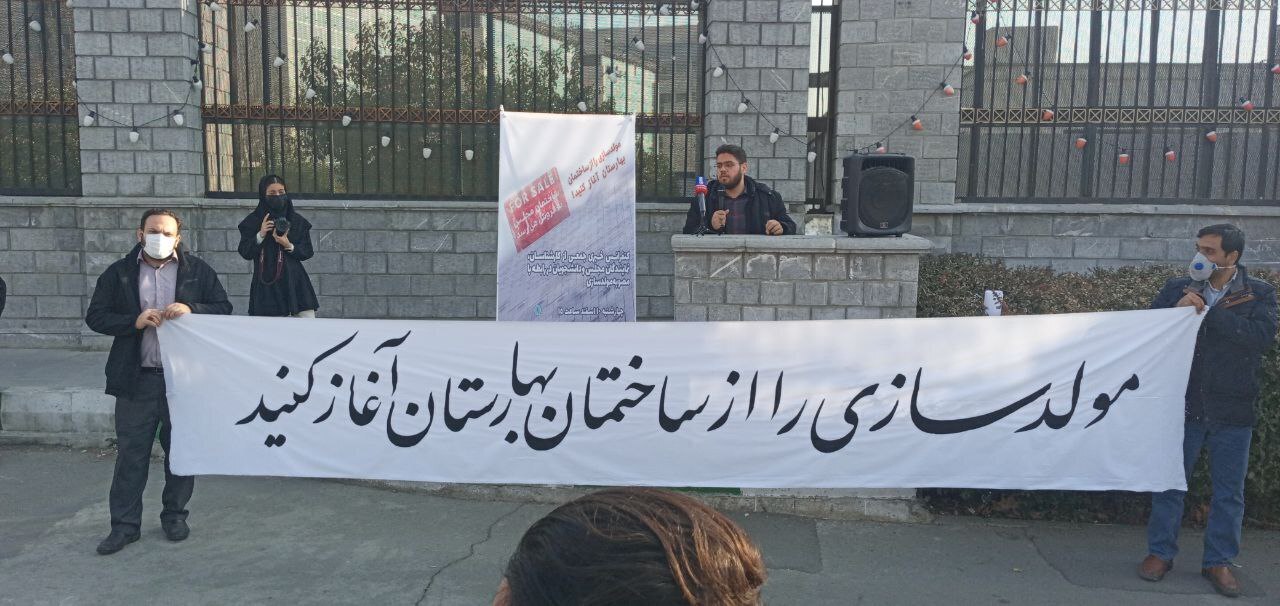 A group of students from eight universities in Tehran gathered in front of the Islamic Council and announced their protest against the approval of the production of state property.
This gathering was a news conference and some students went behind the podium and expressed their opinions about this resolution. Rohollah Izadkhah, the representative of the people of Tehran, was also present among these students.
These students were holding placards with slogans such as "Start production from Baharestan building", "Possible corruption, definite discrimination", "Productivity; Repetition of a tragedy" and... was written.