Situated in the Swiss Alps in the Toggenburg region sits the pop-up Null Stern hotel, featuring nothing but a double bed and two nightstands sitting on a wooden platform. With no walls or ceilings, three open-air suites provide panoramic views of the Churfirsten mountain range, the Schwendi lakes, and the Rhine Valley, a one-night stay under the stars.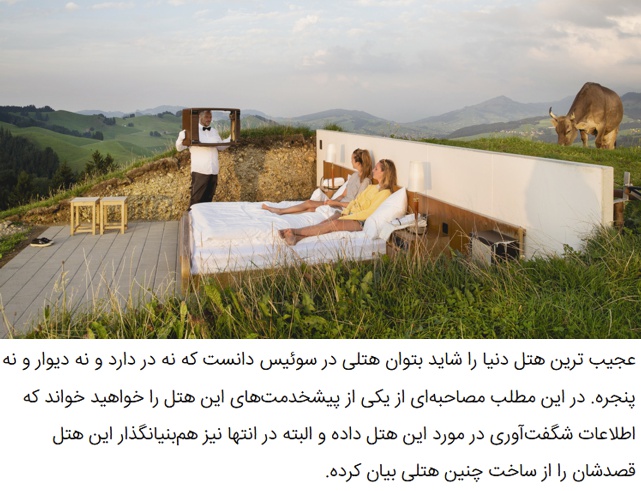 Each booking is available in a one-night package that includes your very own butler, breakfast and drinks, as well as a back-up room in case of bad weather. Getting back to nature is taking a whole new meaning in the Swiss Alps, thanks to artists Frank and Patrik Riklin, who are bringing their no-wall, no-ceiling hotel concept to multiple locations in eastern Switzerland this summer.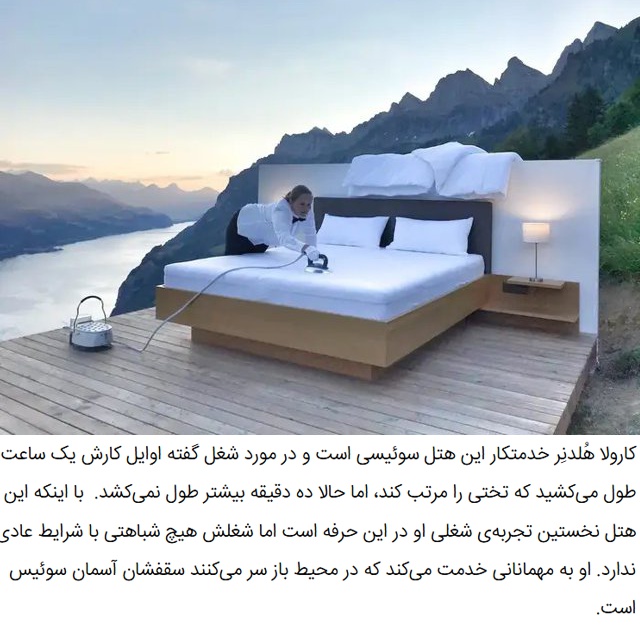 Zero Real Estate, a spin-off of the pair's 2016 project Null Stern Hotel, which loosely translates into "zero star hotel," is timely given the current situation. Social distancing becomes easy with the open-air concept where only Mother Nature surrounds guests in their minimalistic hotel, if we can even call it that. The beds are arranged tastefully on outdoor slopes, away from civilization.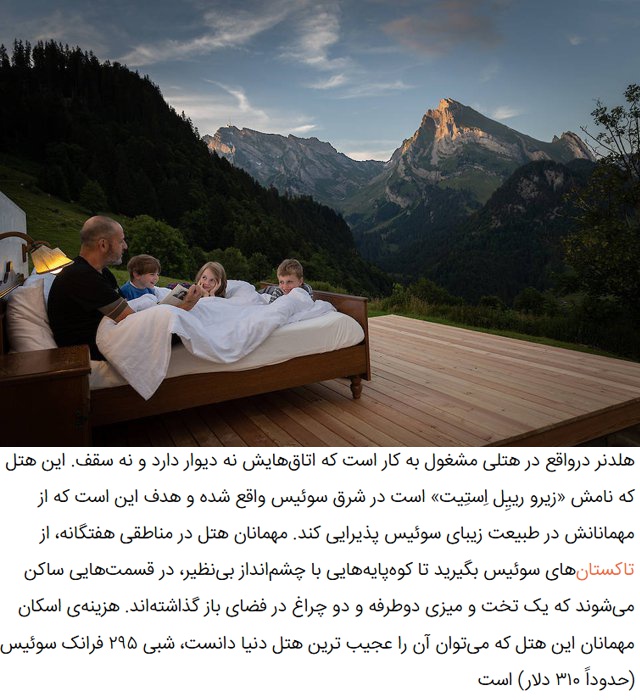 Of course, you won't have to milk your own cows for breakfast—there is a full butler service available, which includes a delicious breakfast filled with local products to wake up to when the sun rises as your personal alarm clock.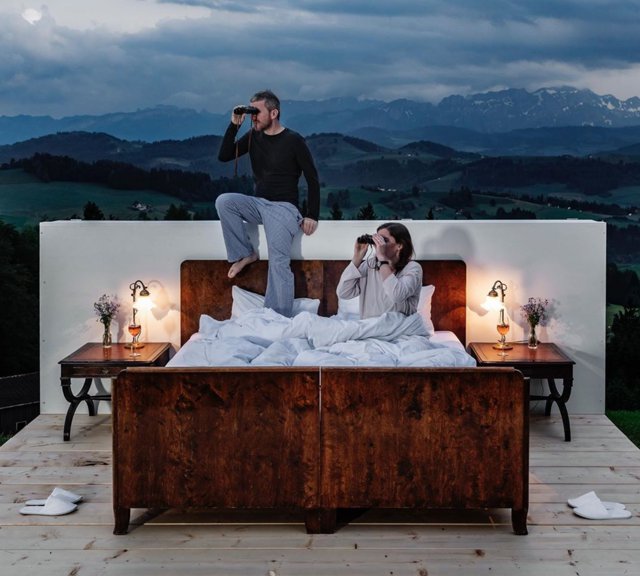 Based on their idea, three hotel rooms without walls and roof were opened under the name «Zero Real Estate» in the Swiss alpine foreland of Wildhaus, Toggenburg. 75% of the total available nights have been booked within the first 10 days since launch.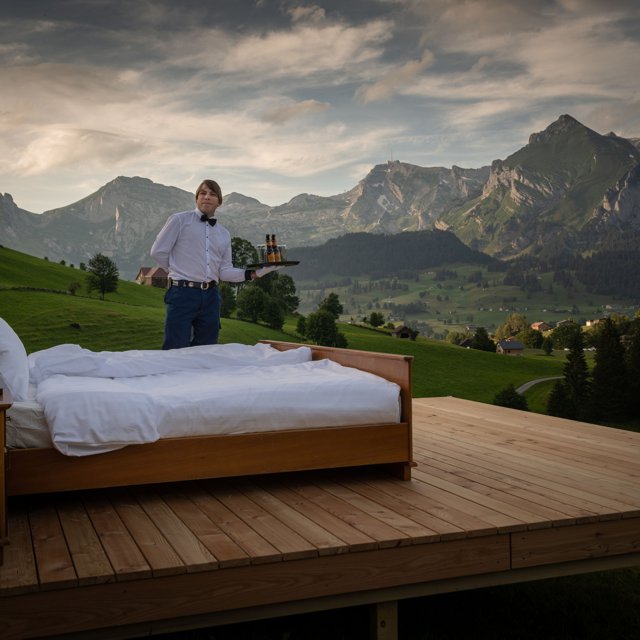 Not far from the Hotel Stump's Alpenrose, under the capony of large old trees lies the «Stump Suite». You'll get from the hotel's wellness spa straight to your suite under the stars in a very short walk. In the morning you'll listen to the beautiful concerto of the alpine birds.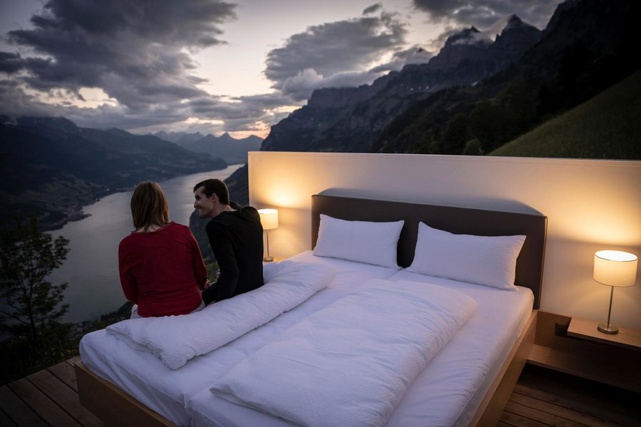 From the «Schwendi Suite» you overlook the idyllic Schwendi lakes, embedded in the hilly landscape at the foot of the Churfirsten mountain range. Fall asleep to the sound of the cowbells from the surrounding pastures and wake up with a breathtaking view of the opposite Alpstein massif with it's famous peak Säntis.