They have been isolating with their family in Los Angeles during the coronavirus pandemic. But Sylvester Stallone got out of the house and headed to the beach with his wife Jennifer Flavin, daughter Scarlet and a friend on Friday. The group was spotted walking down the beach in Malibu near the water, soaking in the sun.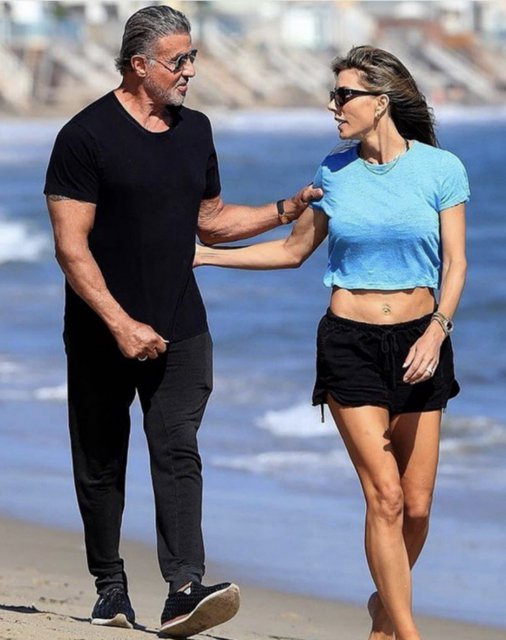 Meanwhile, Jennifer, 51, gave peak at her incredible toned figure, as she wore soft black shorts and a blue crop top revealing her midriff . The couple seemed to be having an important chat as the actor grabbed his wife's shoulder and she reached her arm around his back.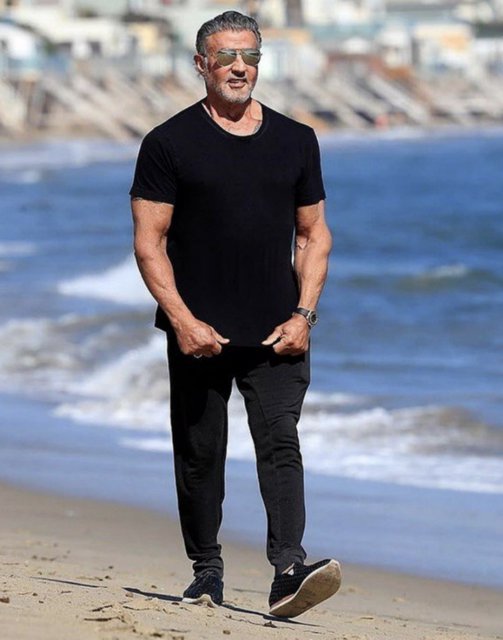 Walking with them was a family friend, in a black summer midi dress and black sunglasses.  The couple's youngest daughter Scarlet, 18, also joined them bringing a friend along herself.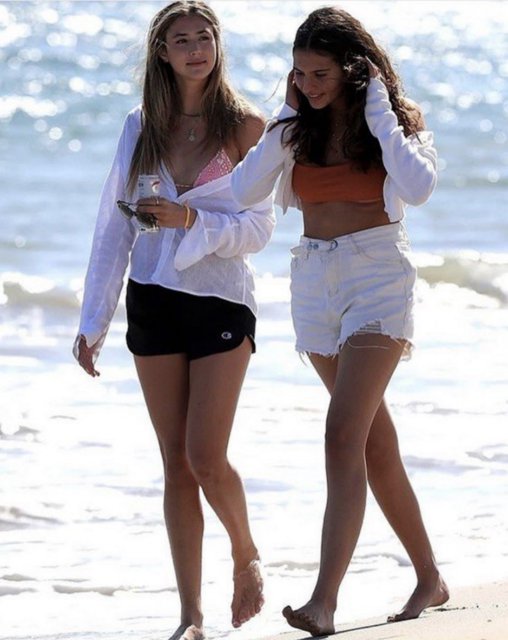 The youngest of their three daughters wore shorts, a flowing white beach shirt over a bikini.  Sylvester and Jennifer marked their 23rd wedding anniversary in May while on lockdown. The couple cozied up for a sweet photo as she wrote 'Happy anniversary to us! 23 years.'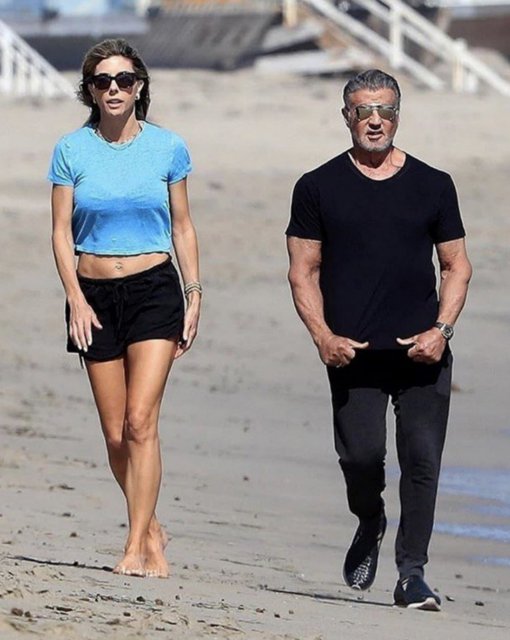 Stretching for more than 30 miles along the Pacific and Highway One, Malibu has achieved almost mythological status among California beach towns. Hollywood stars and top athletes live in oceanfront homes here, under an elegant veil of privacy on long strands of beach, and enjoy front-row seats for surfing and unforgettable sunsets.