An UAE-based businesswoman who recently bought part of the Kaaba's curtain has announced she will auction it off to help fight coronary heart disease in Iran.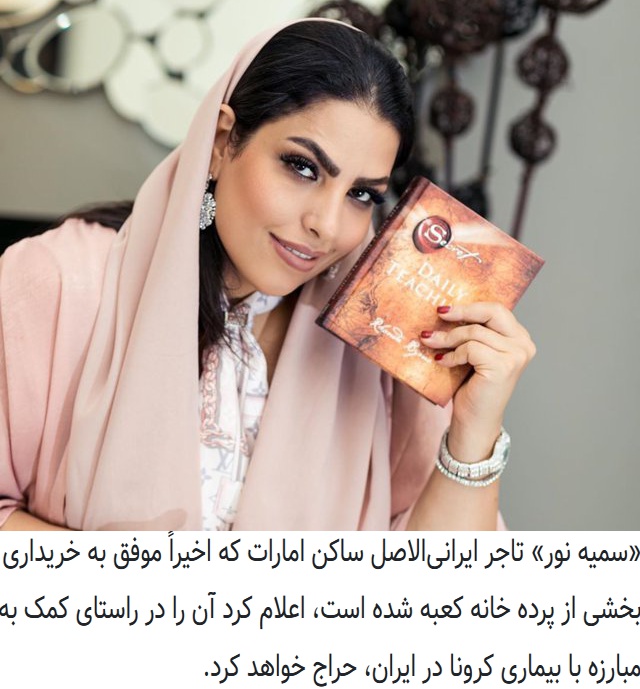 The curtain of the Kaaba is changed every year on the night of Arafa (9 Dhul-Hijjah). The height of the Kaaba curtain is more than 14 meters and about 700 kilograms of silk is used in its construction. "Allah and praise be to Him", "Glory be to God the Almighty" and "Yahnan or Manan or Allah" are in the third line with Islamic ornaments.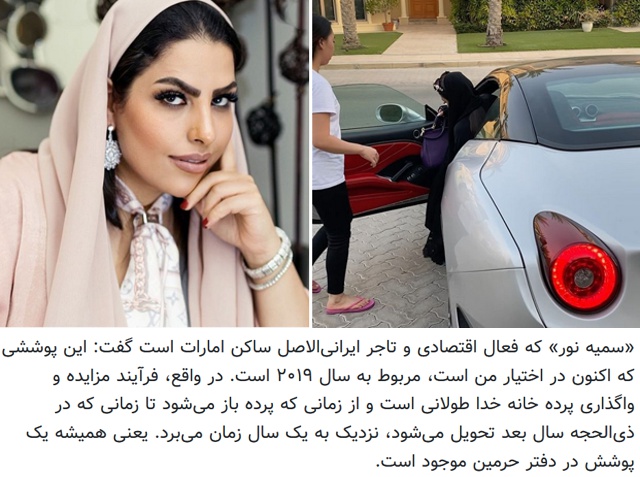 The curtain is kept in the Saudi Ministry of Hajj for about a year, but during this time, preparations are being made for its auction. Of course, not all parts of the curtain of the house of God are sold and only a part of it is put up for auction. This year, an Iranian living in the UAE has succeeded in purchasing this valuable work.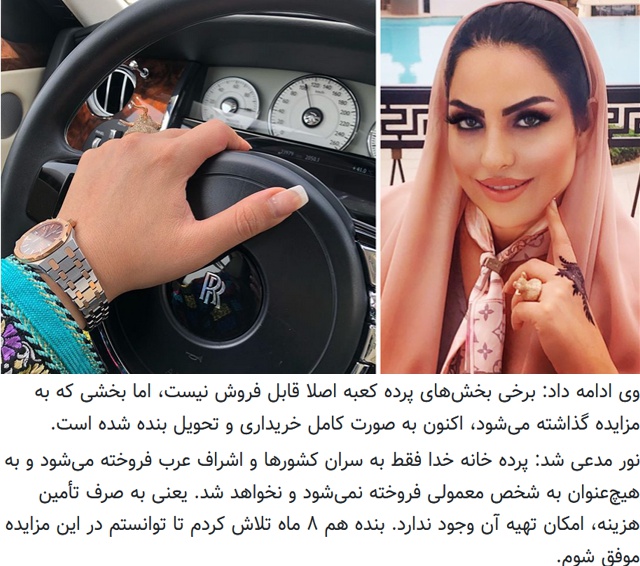 She announced the auction of the golden curtain of the Kaaba, which will auction this curtain, which has a high material and spiritual value, to fight against coronary heart disease back home.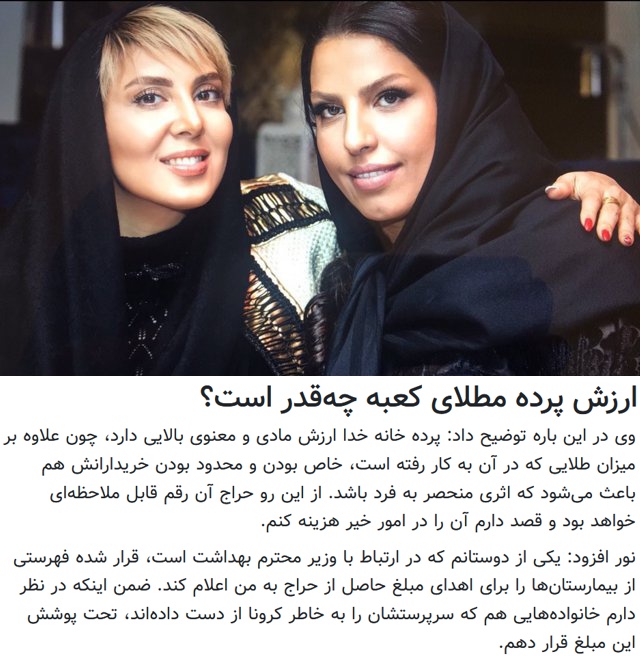 The curtain of the house of God has a high material and spiritual value, because in addition to the amount of gold that is used in it, the special and limited nature of its buyers also makes it a unique work. Therefore, the auction will be a considerable amount, and I intend to spend it on good deeds.
Nour said A friend of mine, who is in contact with the Minister of Health, is scheduled to provide me with a list of hospitals to donate the proceeds of the auction. I also plan to cover families who have lost their guardians because of the corona.