According to the collected data, 169 people committed suicide by jumping off the Golden Gate Bridge in San Francisco. The impact speed at the moment of impact is calculated to be 33 meters per second. Almost 100% of people who jumped died and most of them died from trauma.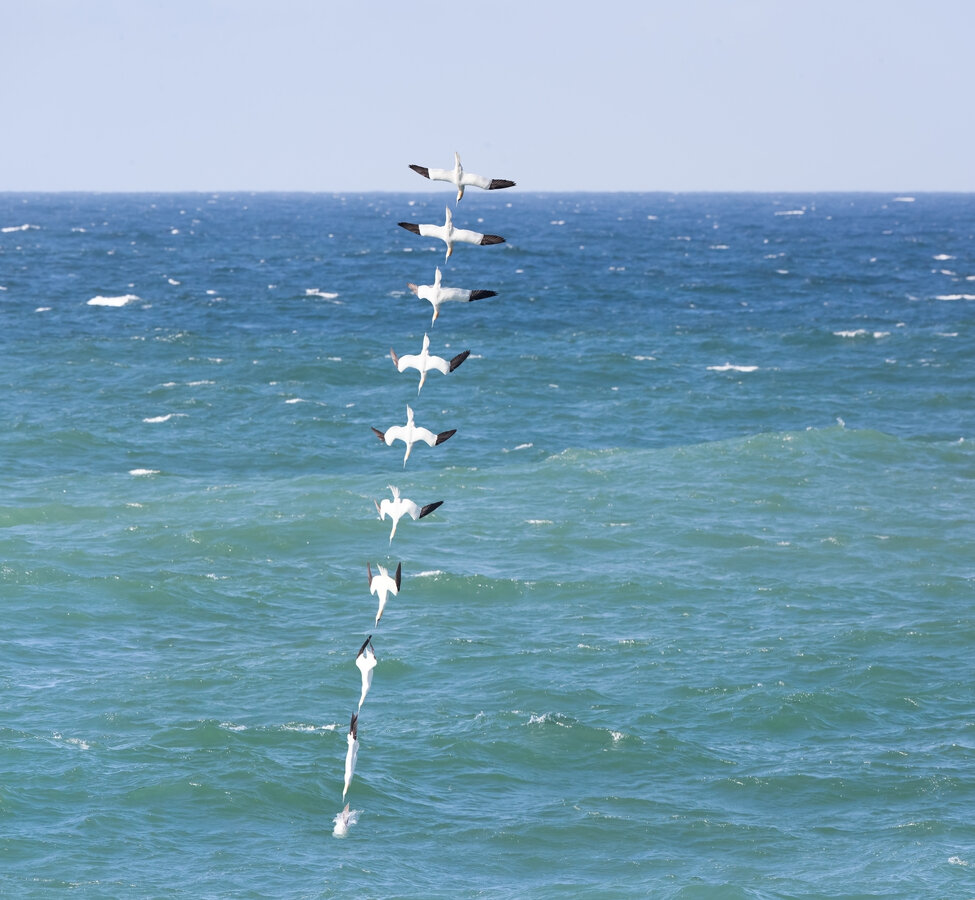 Another bird that flies very fast and copes with strong physical forces are gannets or white geese. According to detailed observations, these seabirds dive from a height of about 30 meters. They pull back their wings and make their bodies strong and fluid, and with great speed, they tear the surface of the water and where they want to catch fish. The speed of the gantts at the moment of hitting the water can reach 86.4 kilometers per hour (or 24 meters per second).
Many human swimmers use appropriate equipment to keep water out of their noses while diving. But how can the gannets enter the water at high speed without the water entering their noses.
The answer is that gannets have solved this problem by completely losing their external beaks.
When gannets are embryos and in the egg, their nostrils develop like those of other species of birds, first the opening of the nostril and then the vestibular cavity, which is located after the opening and is sealed by a piece of mucous tissue. A little later, and as the bird grows, this tissue-shaped piece disappears to make way for the beak, but these protrusions remain. Finally, the external holes of the gannets' beaks are covered by ramphotka (which is made of keratin) with the growth of bones. The interesting thing is that despite the fact that the nostrils are completely closed and air does not flow through them, gantts have a good olfactory structure.