ISNA: North Korean state television has shown a picture of a white horse that belongs to Kim Jong-un's daughter and was displayed in a recent parade.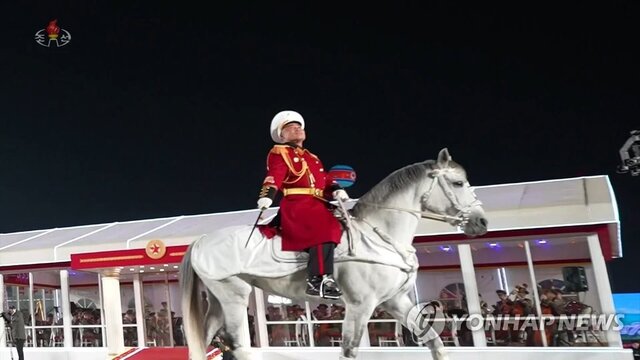 In a picture released by the North Korean Central Television, this white horse was displayed during the big military parade last Wednesday in Pyongyang and on the 75th anniversary of the establishment of the armed forces of this country.
The TV channel also described the white colt as the "dearest" horse owned by the "dearest" child of North Korean leader Kim Jong-un.
The white horse is the symbol of the Kim family, and Kim Jong-un once rode one at Mount Paedo in October 2019, eight months after the failed summit between himself and US President Donald Trump in Hanoi, Vietnam.
Radio Free Asia also reported from sources that North Korean authorities are forcing citizens of this country named Jo-ae to change their names because it is the name of Kim Jong-un's daughter.