The F-4 Phantom II is a long-range supersonic interceptor jet that entered service with the United States Air Force in 1961 and was adopted by the Navy and Marine Corps a year later.
The speed of the heavyweight Phantom reaches more than Mach 2.2 and can carry more than 8,400 kg of weapons on its 9 external hard points, including air-to-air missiles, air-to-ground missiles and various bombs. This fighter was initially designed without an internal cannon and later the M61 Vulcan rotating cannon was used in it. In 1959, this fighter was able to record 15 world records, including the record for the highest speed and highest flying height.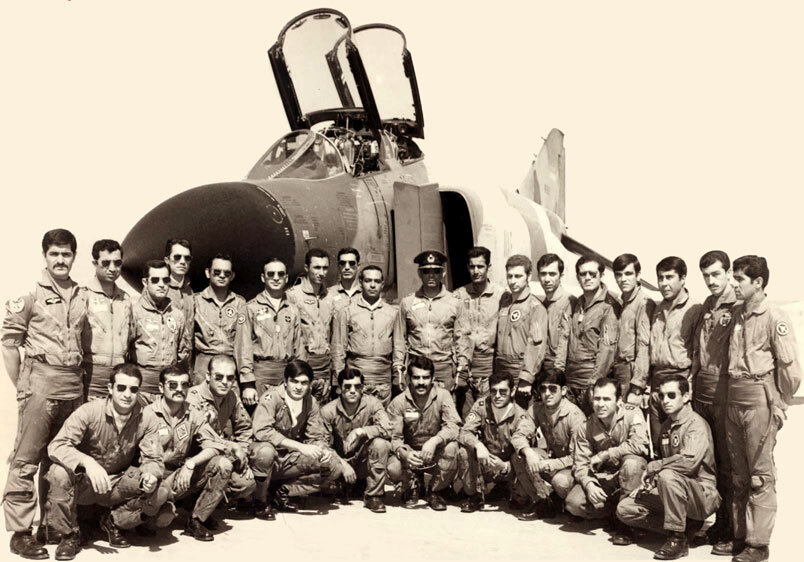 In the 1960s and 1970s, the United States sold 225 F-4 fighters of the F-4D, F-4E, and RF-4E versions to Iran, thus Iran became the second foreign customer with the largest fleet of F-4 fighters. Iran used this fighter in Operation Burning Sword, in which two Iranian F-4 fighter planes attacked Iraq's Osirak nuclear reactor site near Baghdad. Also, one year after the Burning Sword operation, eight F-4 fighter planes attacked a large airbase of the same name in western Iraq in the operation known as the attack on H3, which led to the complete destruction and damage of many Iraqi fighters without Iranians suffer casualties.
Features of the F-4 Phantom II
Manufacturer: McDonnell Douglas
Country of manufacture: United States
Production date: from 1958 to 1981
Price: $16.4 million
Engines: two General Electric J79-GE-17A turbojet engines
Engine power: 17,900 lb-ft
Maximum cruise speed: 2,371 km/h
Flight range: 2815 km
Flight ceiling: 62,000 feet
Rate of climb: 41,300 feet per minute, 210 meters per second
Required runway for take-off: 1,370 meters
Required runway for landing: 1,120 meters
Maximum weight when lifting: 28030 kg
Maximum landing weight: 16,706 kg
Maximum cargo: 8500 kg
Tank capacity: 12624 liters
Outer length: 19.2 meters
Tail height: 5 meters
Wingspan/rotor radius: 11.7 meters
Some of the records that Phantom recorded for the first time
It was in December 1959 that the first version of the F-4 named XF4H-1 was able to perform the so-called zoom climb with a record of 30,040 meters, which broke the world record. Then the pilot increased the speed of his fighter to Mach 2.5 and climbed at an angle of 45 degrees to an altitude of 90,000 feet (27,430 meters). He then shut off the engines and lost 70,000 feet of altitude, at an altitude of 20,000 feet, the pilot turned on the engines again and resumed normal flight.
By early September 1960, the F4H-1 version of this fighter was able to reach an average speed of 1,958 km/h on a 500 km circular course.
By late September 1960, the F4H-1F version was able to reach a speed of 1,390 km/h on a 100 km circular course.
In May 1961, on the occasion of the 50th anniversary of the establishment of the Naval Air Wing, several Phantoms made a flight across the United States in less than three hours, with several in-flight refuelings, and the fastest of them completed the distance at speed to travel an average of 1,400 km/h in 2 hours and 47 minutes.
In August 1961, an F4H-1F Phantom II reached an average speed of 1,452 km/h over a distance of five kilometers and at an altitude of 38 meters.
In November 1961, an updated version of the Phantom set the absolute world average speed record over a 20-mile straight at 1,606 km/h.
In December 1961, another Phantom set another continuous altitude record of 66,444 feet (20,252 m).