Larijani was the Secretary of the Supreme National Security Council from 15 August 2005 to 20 October 2007, appointed to the position by President Mahmoud Ahmadinejad, replacing Hassan Rouhani.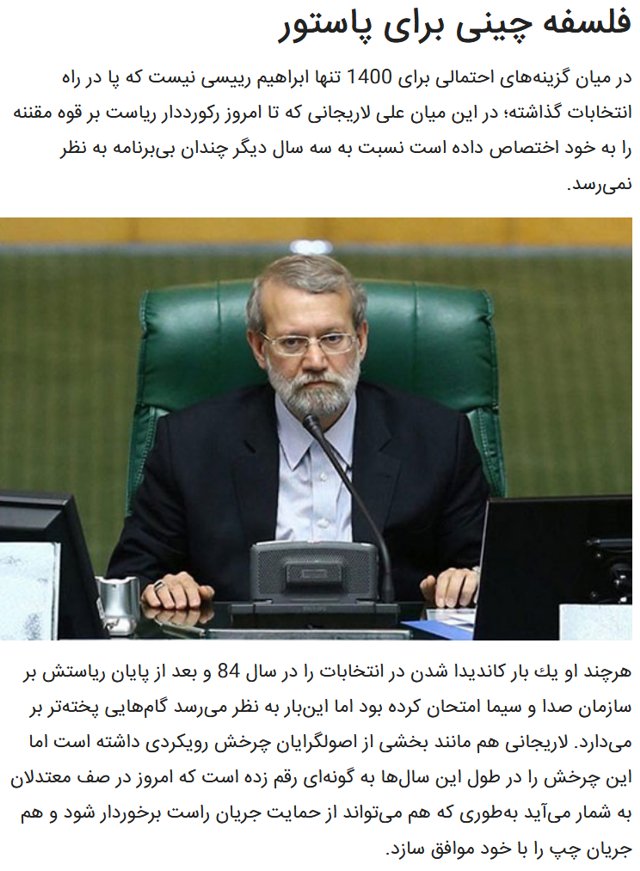 He was also Prosecutor and Deputy Prosecutor of Capital in the 1980s and 1990s. He is also a member of Assembly of Experts from South Khorasan Province, being elected for the first time in 2006 election.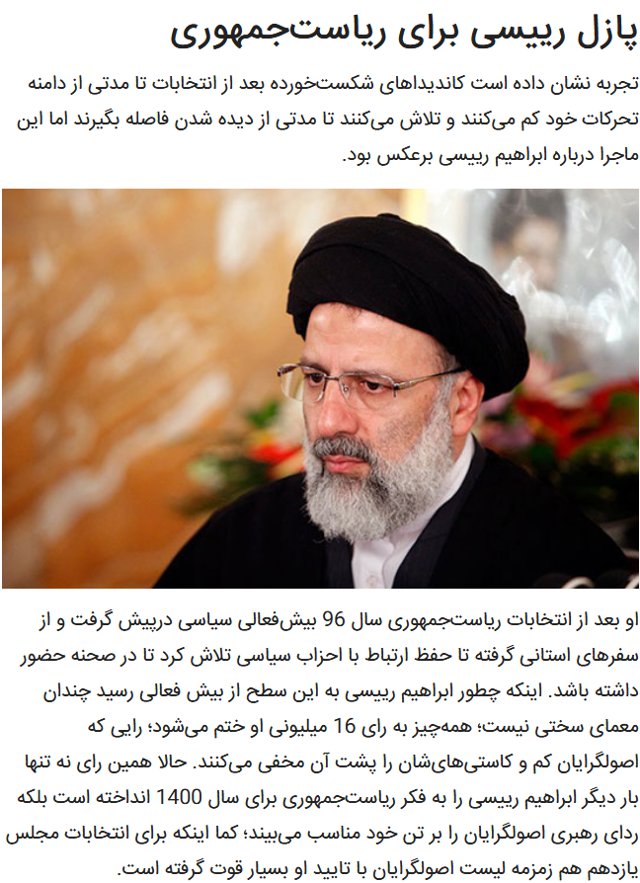 Born in Urmia in 1961, he has license of Civil engineering from Sharif University of Technology, a master's degree in systems engineering from Amirkabir University of Technology in Capital and PhD from Imam Hossein University in Capital.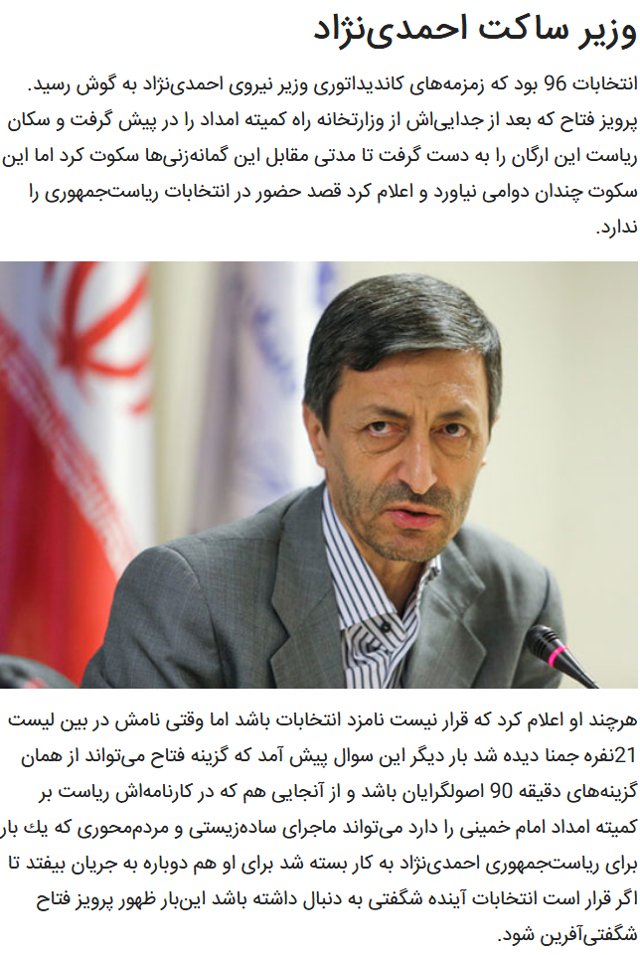 Zarghami who was speculated as a potential candidate since late 2014, denied the possibility of his own candidacy in November 2015.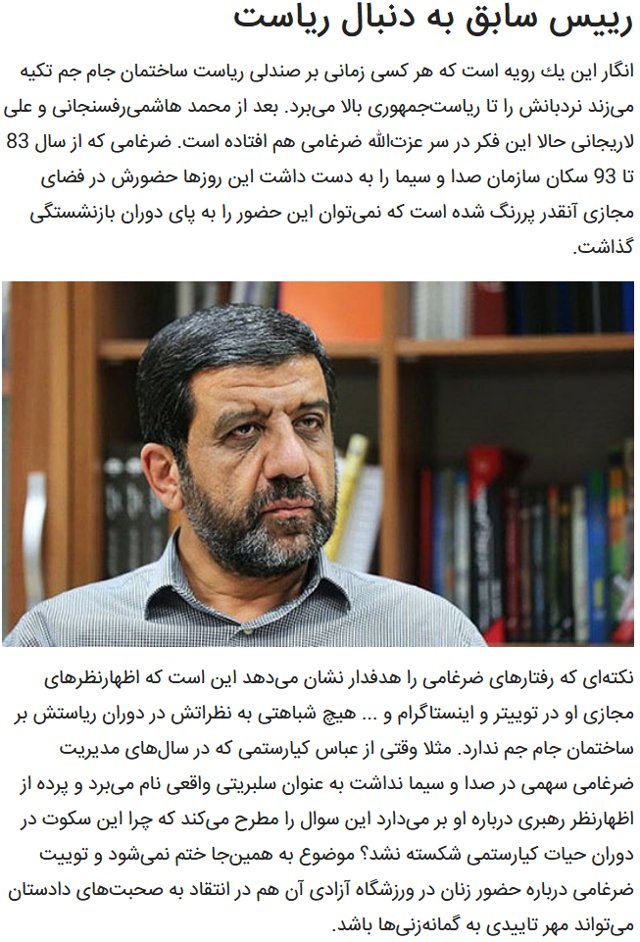 Mahmoud Sadeghi is a lawyer, jurist, academic and reformist politician who is currently a member of the Parliament representing Tehran, Rey, Shemiranat and Eslamshahr electoral district.