The best: The publication of pictures of the content of one of the textbooks of elementary school students has made news on social networks.
According to the pictures published in one of the textbooks about the question of intelligence, the example of suicide is used!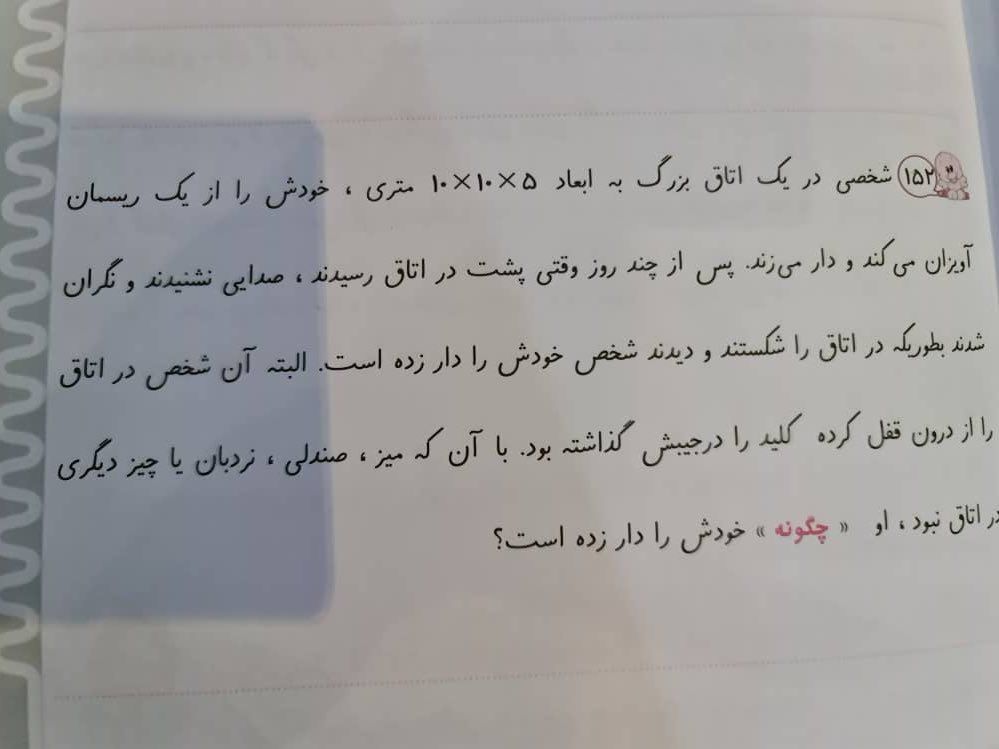 In response to these images, users complained: Does education have any supervision over educational aids distributed in schools?