Gadgetnews: Peugeot 206, the popular hatchback of French origin, said goodbye to the Iranian market. Now that the production of Peugeot 206 has stopped, what cars can replace it? This year, Iran Khodro finally announced the end of the production of Samand and Peugeot 405, the two best-selling sedans in the Iranian market. However, the work did not end there and the company recently announced that it will also stop production of the Peugeot 206. Iran Khodro has decided to stop this hatchback, which is considered one of the most demanded in the Iranian market at the moment, in order to implement the transformation plan for the quality of its products as well as the 8-point orders of the president.
206, which entered Iran in the 80s, remains one of the most popular cars in the country's market. For this reason, with the cessation of the production of this hatchback, its empty place will definitely be felt by Iranian motorists. Iran Khodro has introduced two options of Peugeot 207 with TU3 engine as well as the new TF21 hatchback as alternatives to 206. In the following, we will discuss these two options as well as the rest of the cars that may be a replacement for the Peugeot 206.
10. Iran Khodro TF21; Official replacement for Peugeot 206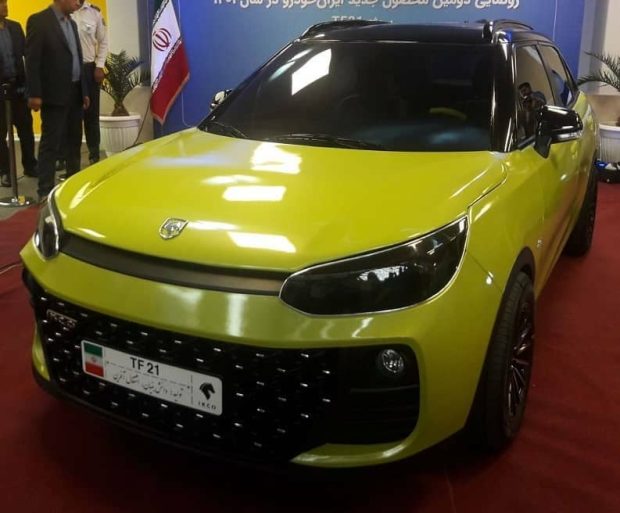 In October of this year, Iran Khodro introduced the new TF21 hatchback as a replacement for Peugeot 206. The design and production of this car took 18 months, and its mass production will start in September 1402. Leaving aside the exterior of this hatchback with elements such as the galaxy grille and black roof, in terms of technical specifications, it should be said that the TU5 Plus engine is intended for it. This 1.5-liter 4-cylinder 16-valve naturally aspirated engine has the ability to produce 113 horsepower and 143 newton meters of torque. Power is transmitted to the front axle through a 6-speed automatic gearbox/5-speed manual gearbox.
---
9. Peugeot 207 with TU3 engine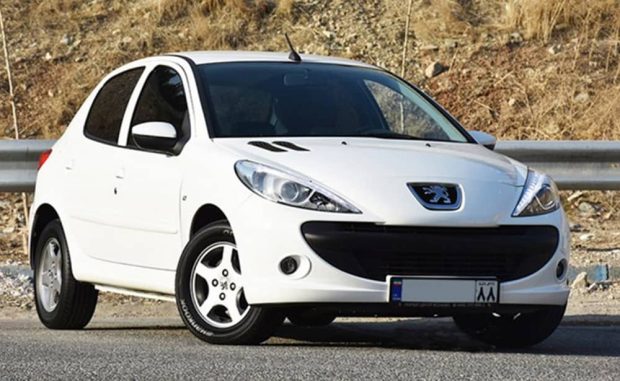 As Iran Khodro stated, Peugeot 207 with TU3 engine will be among the alternatives of 206. The 1.4-liter 4-cylinder TU3 engine was supposed to be used in the Peugeot 207, which previously powered the Peugeot 206 Type 2. This engine in type 2 Peugeot 206 can produce 75 horsepower and 117 newton meters of torque. In addition, it transfers this power to the front axle using a 5-speed manual gearbox. At the moment, not many details about this version have been made available.
---
8. Saipa Aria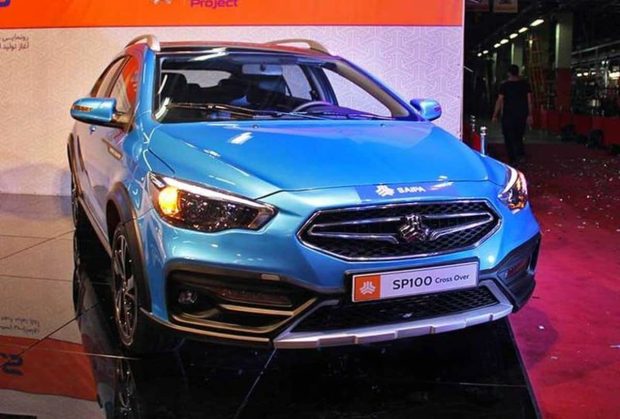 Aria is a new crossover hatchback from Saipa with the aim of launching in 1402, which we also witnessed at the industry transformation exhibition. Aria has been developed based on Saipa's new SP100 platform and is considered the hatchback version of the Shaheen sedan. It was initially announced that the Aria gets its power from the same 1.5-liter M15TC turbocharged engine as the Shaheen. The output of this engine is 110 horsepower with a torque of 178 newton meters. However, we heard some time ago that this car will use an upgraded version of Mitsubishi's 4G94 naturally aspirated 2-liter 4-cylinder engine. This engine produces 150 horsepower and 204 newton meters of torque.
---
7. Brilliance H320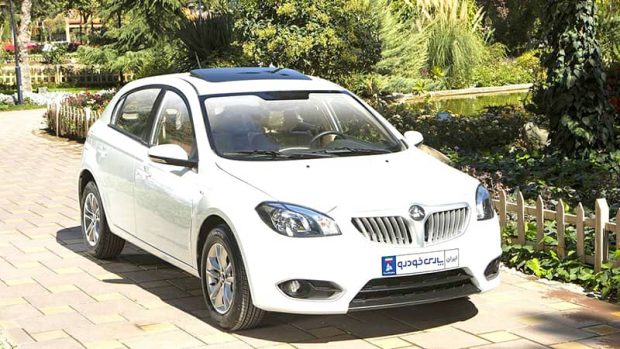 Brilliance H320 is one of the Chinese hatchbacks that can be considered as a replacement for Peugeot 206. This hatchback was well received in 2014 with features such as relatively satisfactory design. The initial version of the H320 used a 1.5-liter 4-cylinder BM15L engine with a power of 103 horsepower, along with a 4-speed automatic / 5-speed manual transmission, which was not very popular with customers. Fortunately, after this version, we saw the launch of this Chinese hatchback with a 1.65 liter engine with an improved gearbox. This engine was capable of producing 114 horsepower and 154 newton meters of torque.
---
6. MVM 315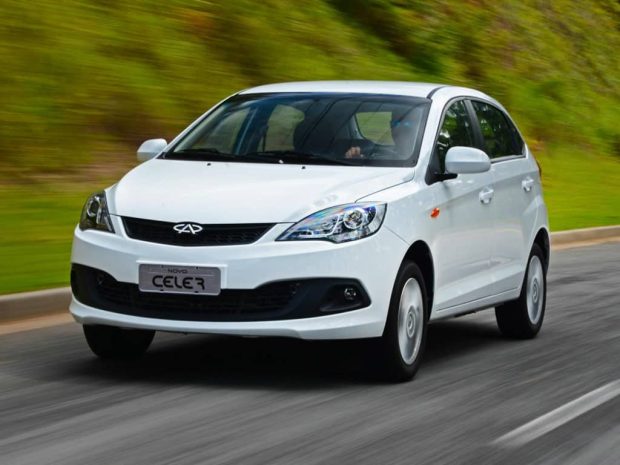 MVM 315 was a competitor for Peugeot 206 and now it can be a suitable alternative for the popular French hatchback in the Iranian market. MVM 315 entered the Iranian market in 1391, and in 1394, its facelift version with a new design arrived. The mentioned facelift version was able to show itself against 206 by eliminating the technical defects of the past and with a more up-to-date design. This version of this Chinese hatchback is equipped with a 1.5-liter 4-cylinder engine with a power of 107 horsepower and a torque of 140 newton meters. After that, another facelift version with the Plus extension was released without changing the engine, but with a new 4-speed automatic transmission.
---
5. Brilliance H 220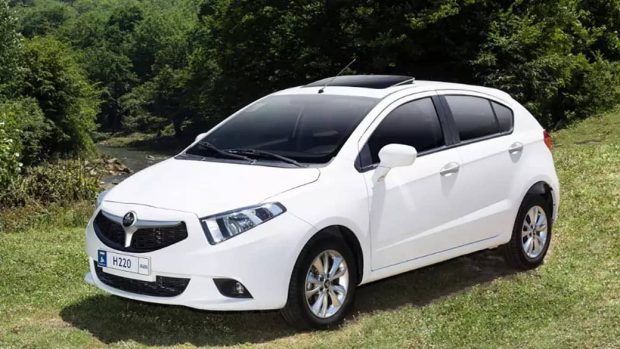 H220 is another compact Chinese hatchback from Brilliance, which had MVM 315 and Peugeot 206 as competitors at the time of its launch. The H220 has a more up-to-date platform and a five-star CNCAP safety rating as its backbone, although it doesn't quite match the Iranians' beloved French hatchback in terms of the abundance of parts and services. This Brilliance hatchback has the same BM15L 1.5-liter 4-cylinder engine and uses a 5-speed manual/6-speed semi-automatic transmission to transmit power.
---
4. Saipa Quick; Saipa representative to replace with Peugeot 206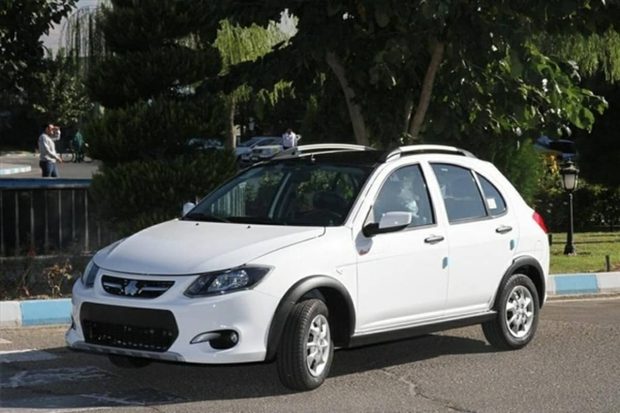 Quick's trump card was a more youthful design than its Tiba 2 family member and a more affordable price than the 206. The Saipa hatchback can now replace the Peugeot 206, although fans of the French hatchback will know that the Quick can't fill its void. The R version of the Quick, which is also known in two colors, is perhaps a more suitable option for the younger generation who are looking for a car with the lowest possible price. The Quick now hosts a 1.5-liter 4-cylinder M15 engine that produces 87 horsepower and 128 Nm and is available with a 5-speed manual transmission.
---
3. Saipa Tiba 2
Saipa's best-selling hatchback Tiba 2 is not an unfamiliar name. Tiba 2 is considered one of the most economical hatchbacks in the Iranian market, which will replace the Peugeot 206 in its absence. Of course, it cannot be hidden that many people still prefer the more youthful design of the cabin and the exterior and the more favorable ride of the 206 to the Saipa hatchback. Tiba hatchback delivers a maximum of 87 horsepower and 128 newton meters of torque to the driver by means of a 1.5-liter 4-cylinder M15 engine. A 5-speed manual gearbox is also used to transmit its power.
---
2. Dongfeng H30 Cross; Replacing the Chinese Peugeot 206 from Iran Khodro's product portfolio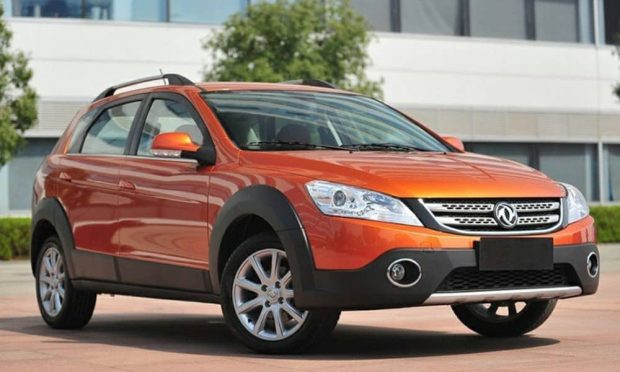 Dongfeng H30 Cross was brought to Iran by Iran Khodro in 2015, which is actually a compact hatchback, but it somehow tries to fit in between crossovers. This Chinese hatchback shares the powertrain with the Peugeot 206 Type 5. Under its hood is a 1.6-liter naturally aspirated 4-cylinder TU5 engine that can produce 105 horsepower and 142 Nm of torque. The power transmission of this engine in the H30 Cross is handled by a 4-speed automatic transmission. Although this Dongfeng product is a newer car, many believe that its exterior design does not match the Peugeot 206 with its 20-year-old life.
---
1. MVM 110S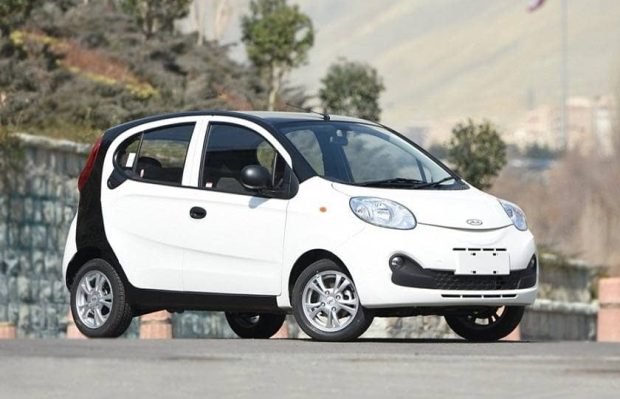 We should not forget the MVM 110S, which once tried to compete with the Peugeot 206 with its competitive price, but it did not last long in Iran. The MVM 10S is a good used option for those looking for a compact hatchback to replace the Peugeot 206. Under the hood of this MVM product is a minimal engine that produces 68 horsepower and 93 Nm of torque. The gearbox used in it is a 5-speed manual gearbox. Of course, looking at the specifications of this Chinese hatchback, we can conclude that you should not expect the acceleration and ride of Peugeot 206 from it.