ISNA wrote: The James Webb space telescope observes the dance of baby stars in cosmic gas and dust, and researchers can thereby observe the impact of young stars on the formation of galaxies.
The newly released image shows the arms of the barred spiral galaxy NGC 1433, which is full of young stars that can influence the surrounding gas and dust clouds. This image was recorded as part of the PHANGS project, which involves more than 100 researchers around the world.
One of the James Webb Space Telescope's first science programs is imaging 19 spiral galaxies for the PHANGS project with the MIRI instrument. The instrument can penetrate clouds of gas and dust that are impenetrable by other types of imaging.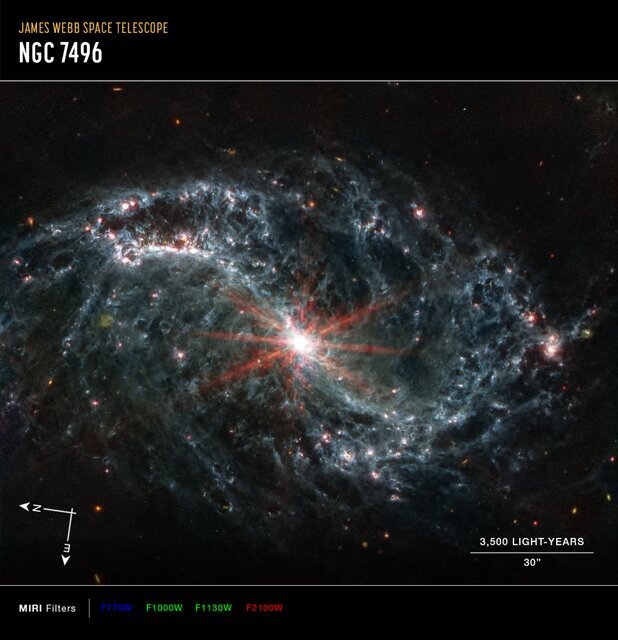 Adam Leroy of Ohio State University and a member of the PHANGS team explained in a statement: Members of the PHANGS project team have spent several years observing these galaxies in visible wavelengths using the Hubble Space Telescope, the Atacama Millimeter/Submillimeter Array and the VLT Telescope. , radio and ultraviolet, but the early stages of the life cycle of stars remained hidden from view because this process was unobservable among the clouds of gas and dust.
PHANGS researchers are thrilled to see new images that reveal never-before-seen details, such as glowing dust holes and giant gas bubbles in the galaxy's arms.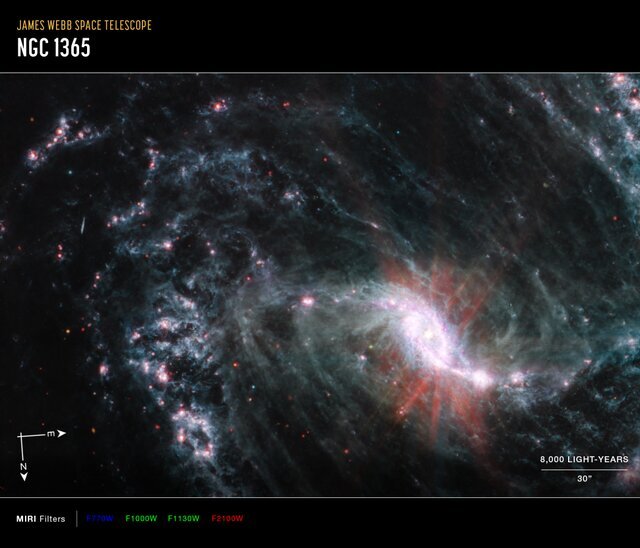 "Areas that are completely dark in Hubble's imaging shine with exquisite detail in these new infrared images, allowing us to examine how dust in the interstellar medium behaves," says Karin Sandstrom, a member of the PHANGS team at the University of California, San Francisco. It has absorbed the light from star formation and re-emitted it in the infrared spectrum.
The researchers will continue to study star formation and catalog these newly discovered structures in the interstellar medium in the 19 galaxies studied.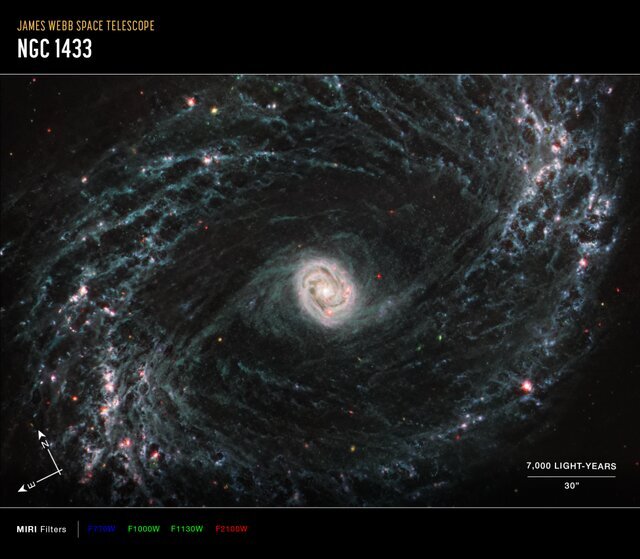 Janice Lee of the University of Arizona, who leads the PHANGS group, said: "This study will help us understand how star formation affects the interstellar medium and drives the formation of the next generation of stars, or how it prevents the formation of the next generation of stars. will be