An extraordinary natural phenomenon attracts many tourists and photographers to Abraham Lake in Canada during the winter; Dubbed the "reservoir," this extraordinary phenomenon is located on the eastern edge of the Rocky Mountains in the province of Alberta and is known for its frozen bubbles, which are most visible from mid-January to early February.
In clear and dark ice, white bubbles form and in the right light and weather conditions, they present an attractive sight. Parts of Lake Abraham are already frozen over, even though temperatures have been below freezing at this point for weeks.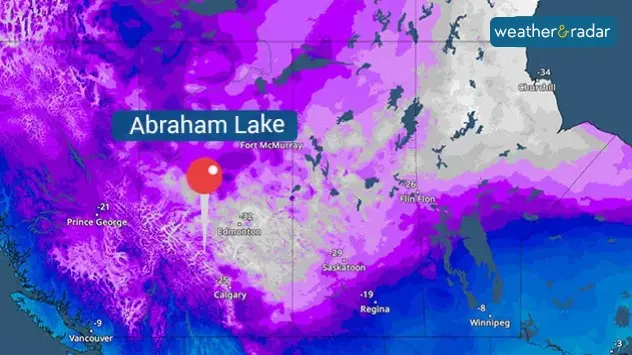 The bubbles trapped in the ice are not oxygen gas, but methane. Bacteria from decaying vegetation on the lake floor are responsible for this, as they produce methane as they decompose, creating bubbles in the water. When the temperature drops in winter, the bubbles become trapped in the ice and suspended just below the surface of the water.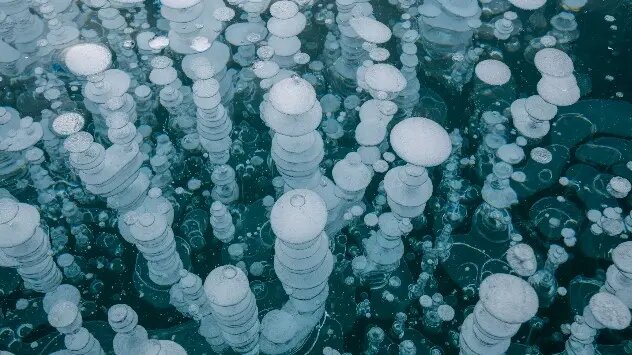 The methane bubbles then rise to the surface, where they form larger bubbles and freeze in the frozen lake. As the lake continues to freeze, vertical stacks of ice bubbles form that are frozen in time. Lake Baikal in Siberia is also known for producing these natural creatures.