Mohammad Khordadian (born 22 February 1957) is a dancer choreographer, dancer and entertainer. His dance instruction tapes of Persian and Arabic dance have become popular inside society. In 2006, during a TV interview he came out and became one of the few Iranian celebrities who declared to be homosexual. He resides in Los Angeles, California.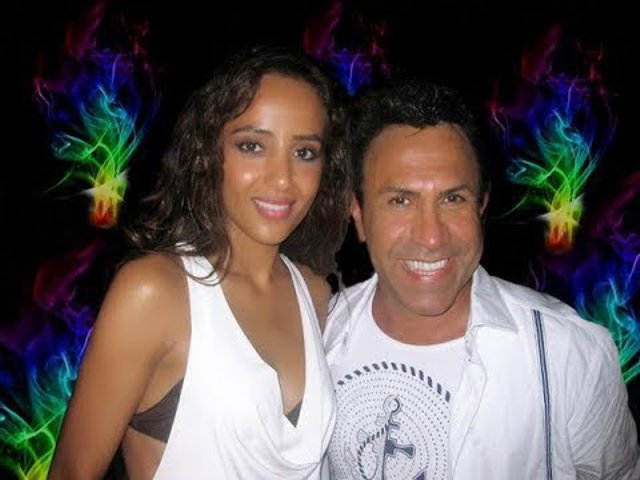 Sir Elton Hercules John CH CBE (born Reginald Kenneth Dwight; 25 March 1947) is an English singer, songwriter, pianist, and composer. He has worked with lyricist Bernie Taupin since 1967; they have collaborated on more than 30 albums.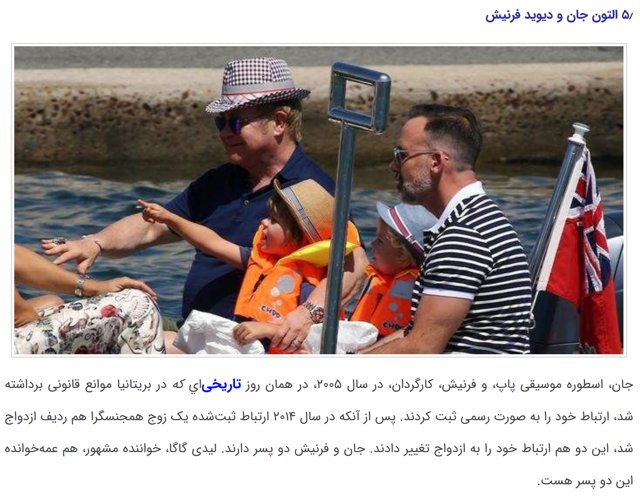 Enrique Martín Morales (born December 24, 1971), better known as Ricky Martin, is a Puerto Rican singer, actor and author who is widely regarded as the "King of Latin Pop". He holds dual American and Spanish citizenship, and began his career at age 12 with the all-boy pop group Menudo.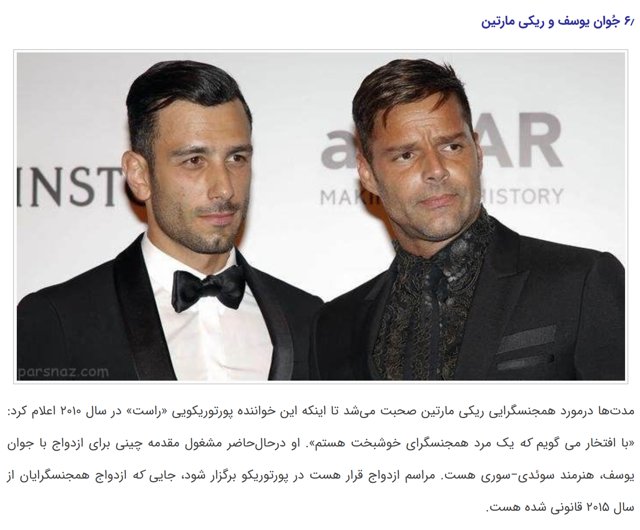 Ellen Lee DeGeneres (born January 26, 1958) is an American comedian, show host, actress, and writer. She starred in the sitcom Ellen from 1994 to 1998 and has hosted her syndicated TV talk show, The Ellen DeGeneres Show, since 2003.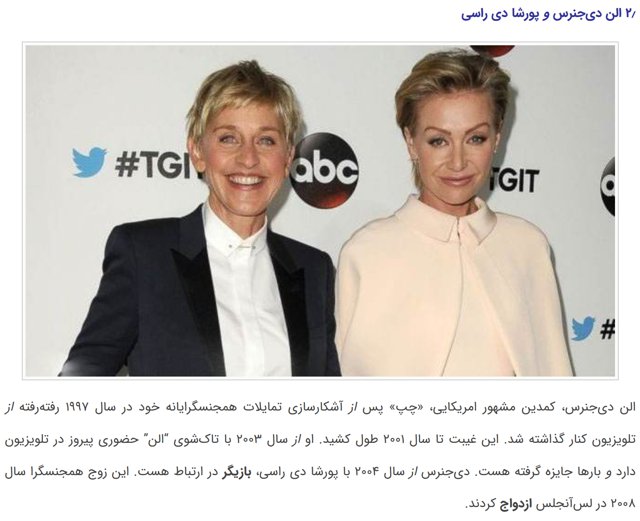 Alicia Christian "Jodie" Foster (born November 19, 1962) is an American actress, director, and producer. She has received two Academy Awards, three British Academy Film Awards, two Golden Globe Awards, and the Cecil B. DeMille Award. For her work as a director, she has been nominated for a Primetime Emmy Award.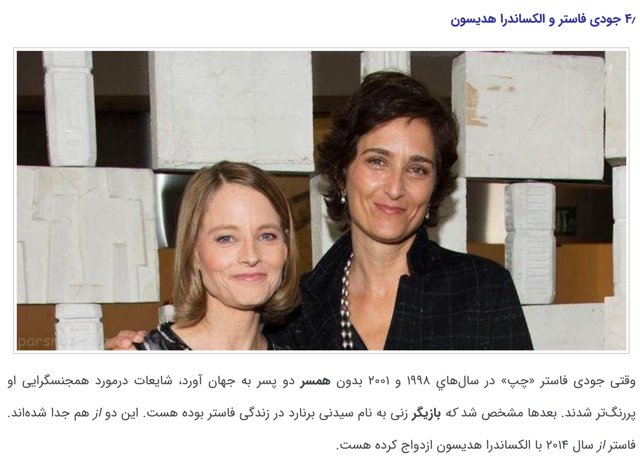 Cynthia Ellen Nixon (born April 9, 1966) is an American actress and activist. For her portrayal of Miranda Hobbes in the HBO series Sex and the City (1998–2004), she won the 2004 Primetime Emmy Award for Outstanding Supporting Actress in a Comedy Series. She reprised the role in the films Sex and the City (2008) and Sex and the City 2 (2010).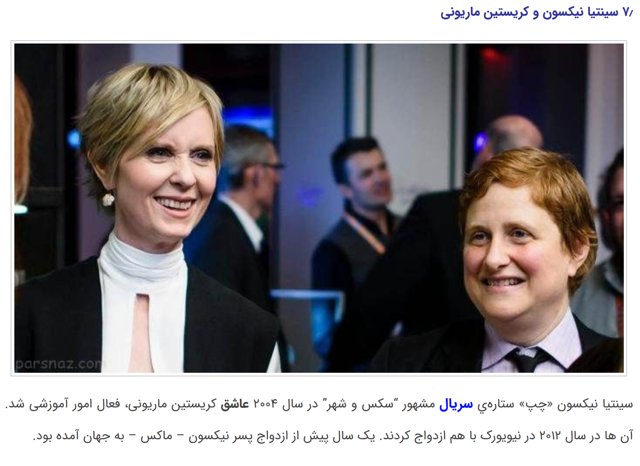 Star Wars is an American epic space-opera media franchise created by George Lucas, which began with the eponymous 1977 film and quickly became a worldwide pop-culture phenomenon.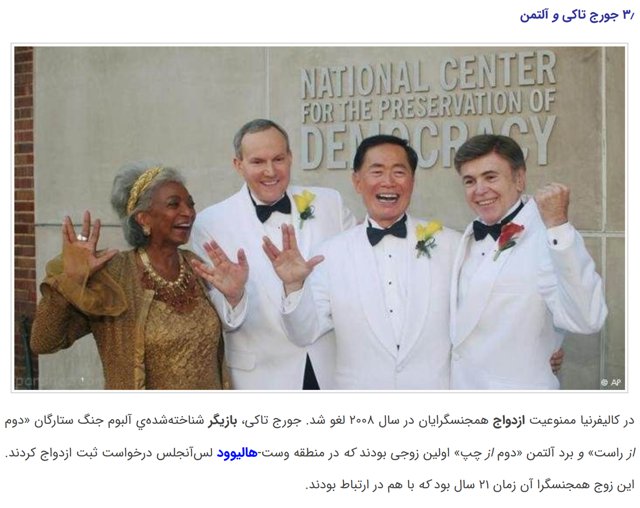 The American singer married his longtime girlfriend, Christine Otaga, in Hawaii in 2008. Following a change of laws at Ditto's hometown of Oregon, the couple filed for marriage there in December.