Hamshahri Online: Film and TV actor Parviz Fallahipour, while expressing his condolences and regretting the death of Shahram Abdoli, describing his personality traits, talks about his memories with Abdoli in a joint project that has now been left unfinished due to his death.
Fallahipour recalls: Apart from the series "Relax", I collaborated with Shahram Abdulli Aziz in one or two other works, one of which was "The Last Invitation" where we acted together. Apart from work, there was also friendship and belonging between us. He was very loving and warm-hearted, but recently, unfortunately, he brought bad luck; He had been out of work for a while due to his heart operation. When I saw him on the TV series "Relax", I asked him why you lost so much weight. To which Shahram replied, I had a heart operation a long time ago, and as I understood, he was taking drugs for his heart problem, which seems to have caused this problem for him and caused a brain hemorrhage.
Falahipour then mentions the role of Shahram Abdulli in the series "Relax". He says: I was affected by Shahram's death. I would have liked him to be with us until the end of the series because I really got energy from him. Shahram Abdoli was a positive energy. Unfortunately, everything doesn't always go according to plan and it doesn't turn out the way we want it to. That day when Shahram was sick and went to the hospital, we were supposed to work opposite each other, but it didn't happen. He was supposed to play the role of Ghafoor, one of the pilgrims of Imam Reza (AS), and by the way, his role was also positive, but he did not get the part.
He also refers to Shahram Abdoli's negative roles. Fallahipour says: Shahram was always chosen for negative roles because of his acting, voice, type, and appearance, and because his first role was negative, he went to play negative roles and he had no problem with this. Basically, he was a warm-hearted person and he did not care about positive or negative roles. In this series, where we were supposed to collaborate and it failed, a positive role was chosen for him. Imam Reza (a.s.) was one of the pilgrims who brought the gold donated by the people to the city of Mashhad to pay his vows.
Fallahipour once again expresses his regret and impression on Shahram Abdoli's death: I hope everyone really knows that this world has no value and we humans should not be sure of our future. Dear Shahram, he used to talk and laugh with us until one day before he got sick, but now he is no longer with us. The world is worthless, so don't be sad, don't be greedy. Anyway, this is the world and it has ups and downs.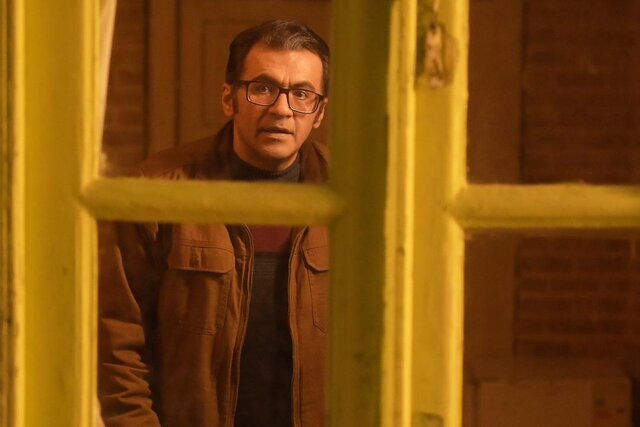 Parviz Fallahipour, who is one of the main actors of the "Relax" series, says at the end about his participation in this project: I will stay in Mashhad and continue my work. My role continues until the end of the story. Shahram Abdoli had gone to Mashhad to play a role in a TV series, but before going in front of the camera, he had a brain problem and died on Saturday, the 6th of March.
He was in the hospital for several days, and after the surgery, he could not regain full consciousness and was still in a coma.
The funeral ceremony of Shahram Abdoli, a theater, television and cinema actor, will be held on Sunday, the 7th of Esfand. The body of this artist will be escorted from the house of Iranian artists to Behesht Zahra at 10 am today.