The Turkish Super League will resume under the influence of the terrible earthquake in the southeast of this country, which caused 50,000 casualties. On Sunday night, in one of the most sensitive games, Besiktas hosted Antalyaspor at Vodafone Park Stadium, but the interesting point of this game was on the stands and by the fans.
Passionate fans of Besiktas, who had issued a call to help the children in the earthquake areas, threw toys into the field at 4:17 of the game to show their solidarity with the children affected by the earthquake. As reported by Turkish National News Agency, thousands of different toys have been collected to be sent to Kehrmanmarash and other areas.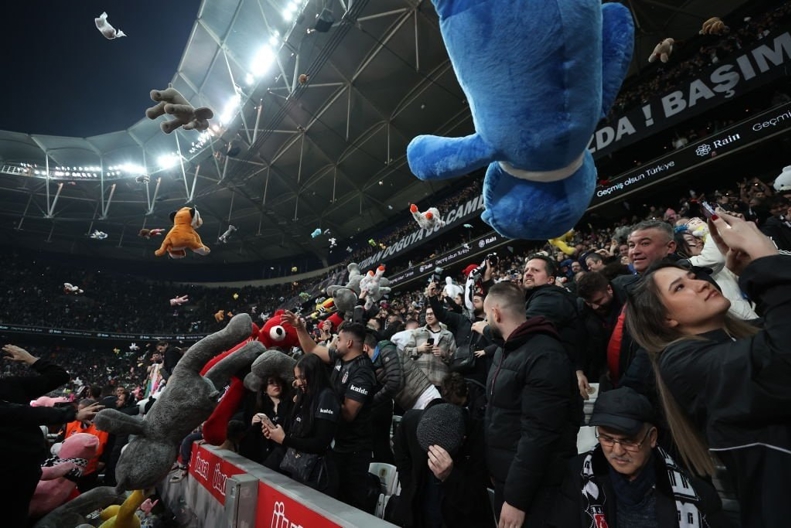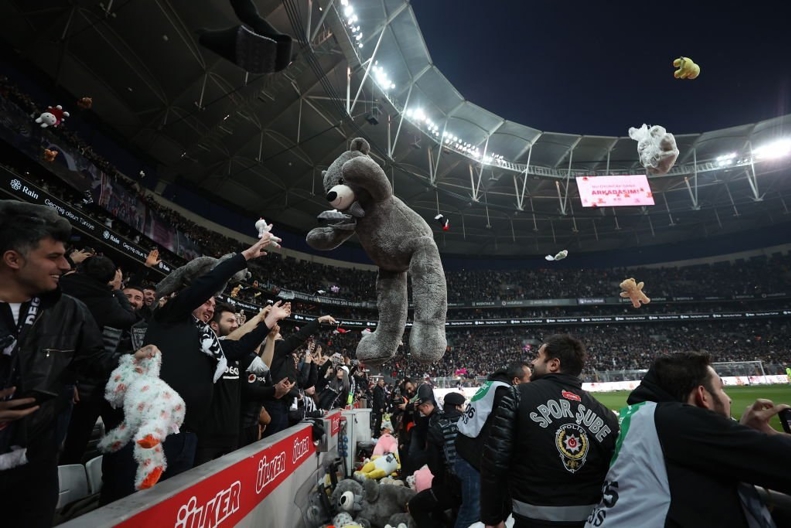 Also, the time of 4:17 was chosen because the earthquake occurred at 4:17 in the morning. At this moment of the game, the process of the match was stopped and on the scoreboard, the two-digit numbers of the plates related to the 10 earthquake-affected provinces of Turkey were displayed, and the fans expressed their sympathy with these provinces while they were greatly affected and crying.
Among the toys, stuffed animals and giant bears were the most popular, and most fans entered the stadium with a portable stuffed animal. Also, before the start of the game, the Besiktas fan club had placed many dolls on the stands.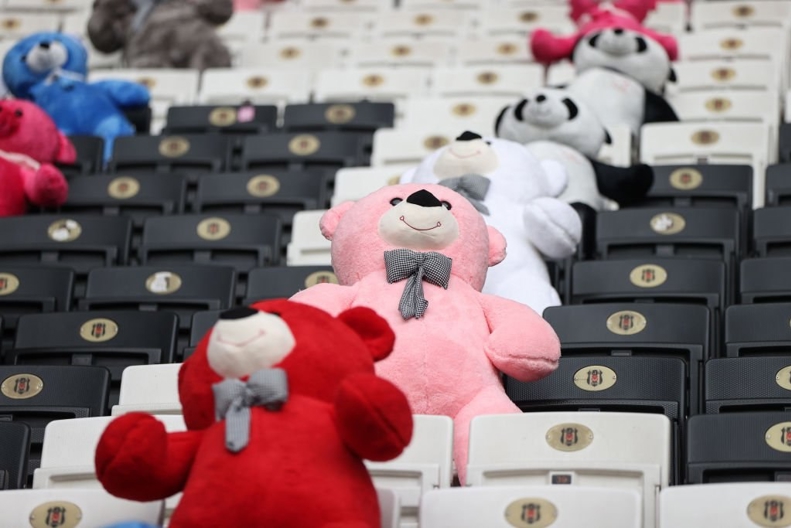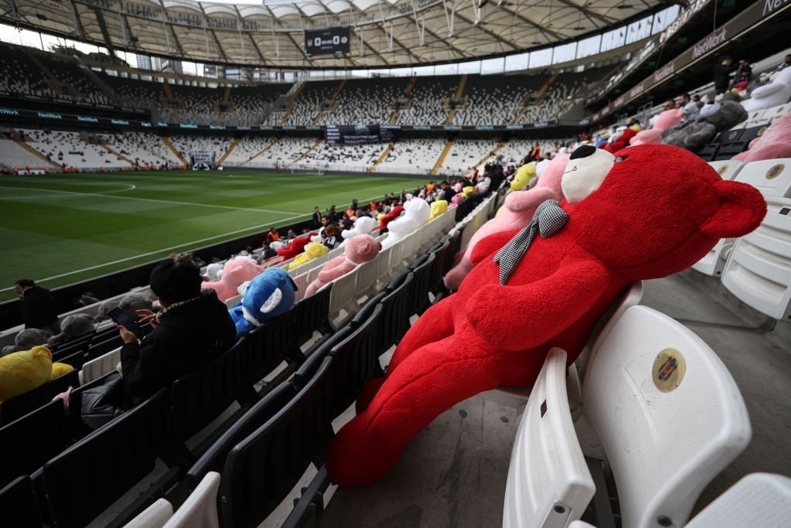 The interesting thing is that throwing dolls from the platforms into the field made it practically impossible to continue the game, and in this way, the players of the two teams, in an interesting move, placed the dolls on the side of the field until the remaining 86 minutes of the game, affected by this incident. More interesting to continue.
Chenek Tuson and Alexandro Maxim moved the dolls with tears in their eyes. Other players were also heavily influenced by this action.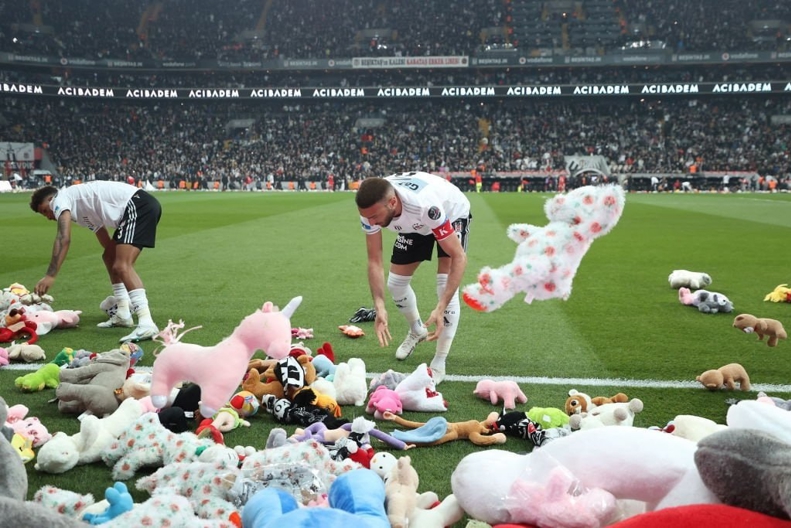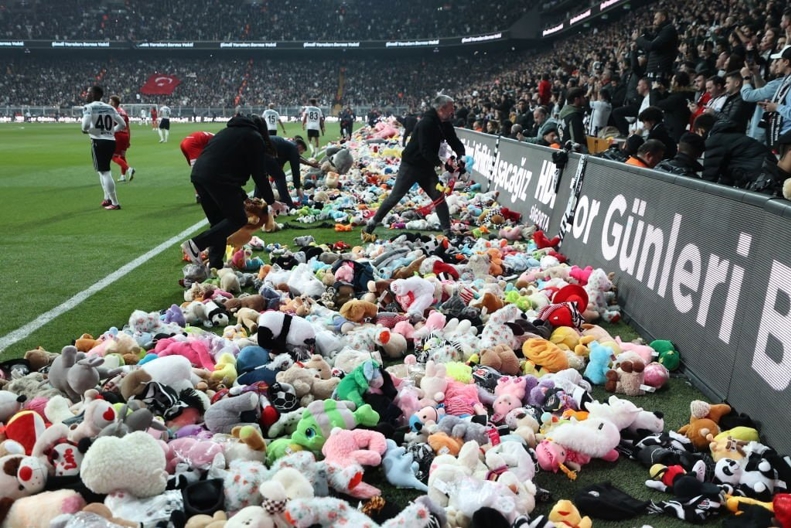 Beşiktaş club also installed tents behind its gate to draw the attention of the Turkish people to the needs of the earthquake victims and wrote on a banner: "With your cold, we are also cold." We will get out of this situation together." Besiktas refers to the lack of heating items and accommodation tents in ten provinces where the earthquake has left damage.
The game also started with a minute of silence in memory of the people who lost their lives during this earthquake, and Besiktas club also asked its fans to send more aid to the people of Kahrmanmarash and other earthquake-affected areas.