Telegram channel published a video of the strange modification of the controversial iPhone 14 banner at Imam Airport.
In the picture published in an incredible act of sticking a piece of paper on the wrong! It has been used as a solution.
In this regard, read the following link:
A spelling mistake in a banner at Imam Airport was the subject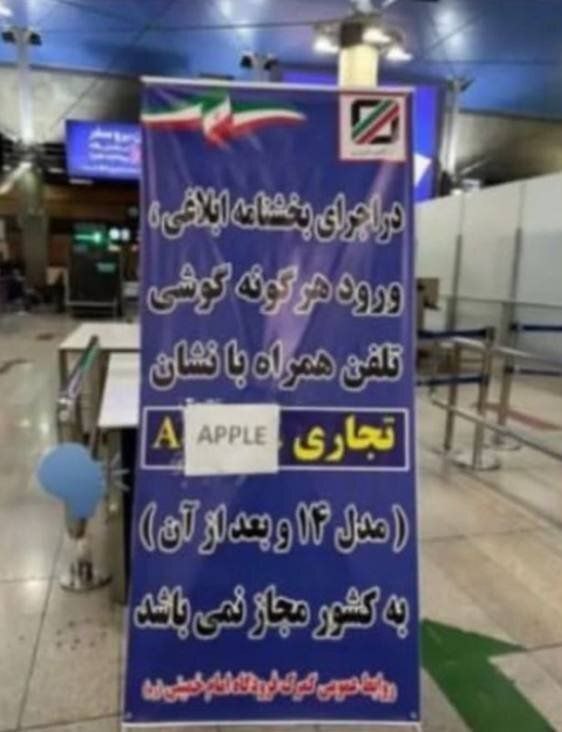 Imam Khomeini Airport customs announced that according to the Ministry of Security's circular, iPhone 14 will not be registered in Iran's customs system.
According to the notice of the Imam Khomeini airport customs which has been installed in the passenger hall of Imam Khomeini airport, the iPhone 14 mobile phone will not be registered in the customs system from March 1st.