The best: Ehsan Alikhani published photos and wrote: "I had to deny the news of my migration in Khoi. We have been in Khoi for 12 days with some friends."
Everyone who came to be a balm in this strange and cold weather...
I try to share with you the problems, shortcomings, people's help and hardships of these loved ones in the form of a story.
A number of houses were destroyed and a lot of houses were cracked. Living in a tent, extreme cold and sub-zero temperatures, snowfall, and especially children's fear of earthquakes and several aftershocks have made the situation difficult and complicated. We came to this conclusion with my friends, except for the work that is being done with everyone's effort, we should focus on the families who are living with a disabled person in a tent, or whose head of the family has passed away, they were tenants, and their blood has been damaged and they have no conditions to return. On the night of Eid, we can mortgage a safe house for as many as we can and we can, and we can renew the furniture for them...
The economic situation is so bad that I was really embarrassed to ask for help from people and I am only bringing friends, comrades and colleagues to help and I am grateful to them for joining, of course, people did not leave me alone...
You should be with the people of Khoi so that they can return to normal life.
The first photo is in the village of Khanqah, next to the beautiful and innocent Fateme Khanam, who lives in a tent with her family in the weather of 10 degrees below zero.
We were amazed to watch these conditions, but Fatima smiles and we are amazed by Fatima's power!
Dear Fatima! I wish you would live in the place of us noisy passers-by behind all these ruins!
friends!
The second picture is related to some news about my immigration, which has been circulating for the past 20 days.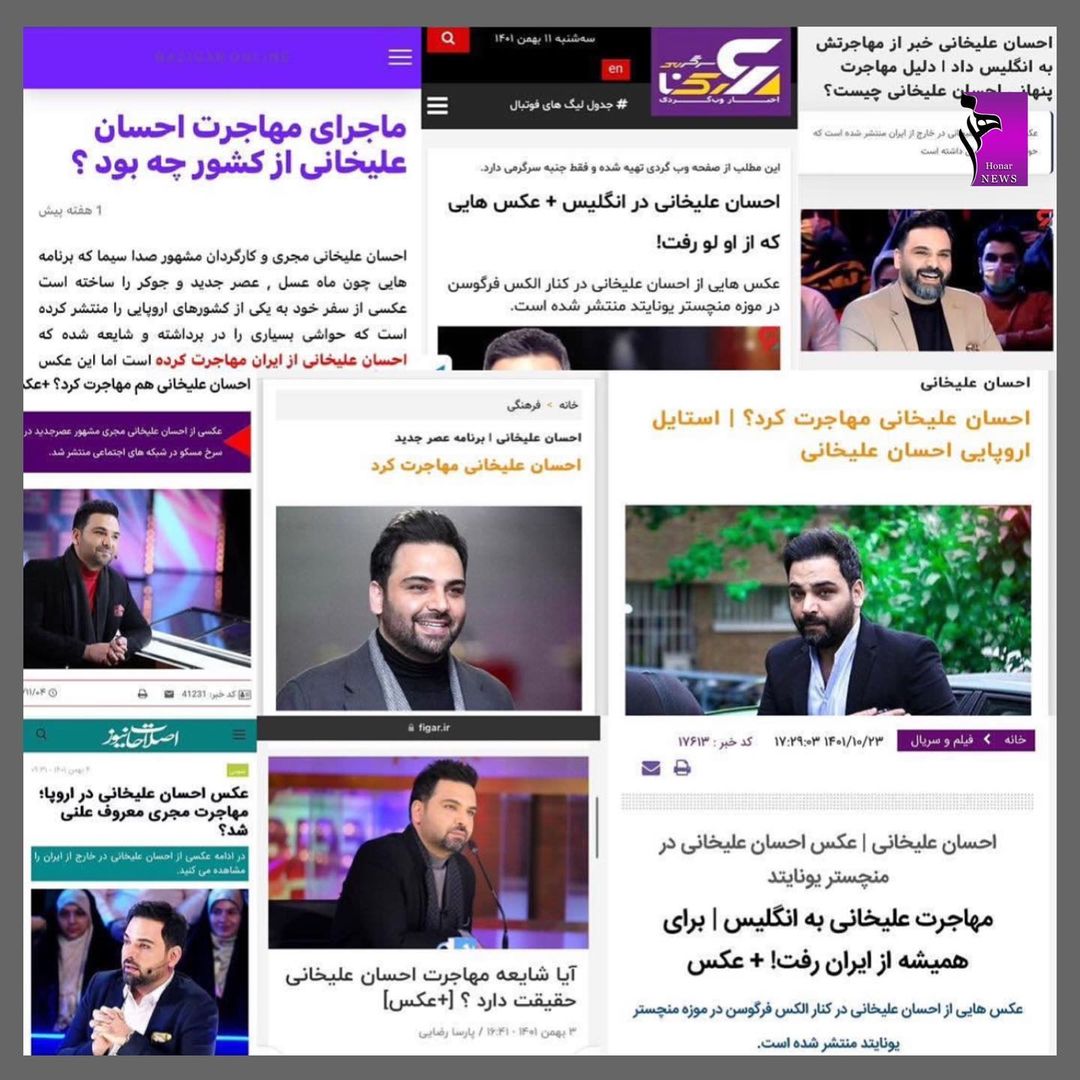 Denying this rumor has no importance in light of what happened to Iran and its people, but in order to follow up with you, repeated calls from friends, colleagues and media comrades who are still following the truth of this news, I had to deny this news here.
Since August until now, I have not had any other trips except for my own, and I had no intention of leaving the country. In addition, since the beginning of October, it was announced to me that I was banned from leaving and this ban continues until this moment, and other problems that are not important compared to all the pain and pain that remained in our hearts.