In the forests of Mazandaran, you can see various species of poisonous snakes; One of the most poisonous of these species is the Caspian cobra. The Caspian cobra (Naja oxiana), which is also called the Central Asian cobra, ladle snake, Oxus cobra or Iranian cobra, is a species of poisonous snake from the Elapidae family.
According to the data of the Ministry of Agricultural Jihad, snake venom is mainly composed of different proteins and peptides, which have toxic and medicinal effects depending on their geographical sources. Naja Naja Oxiana is one of the most important poisonous snakes in Iran and Central Asia. The bite of this type of snake can cause severe pain and swelling, as well as nerve poisoning. Without medical treatment, symptoms worsen rapidly and death can soon occur.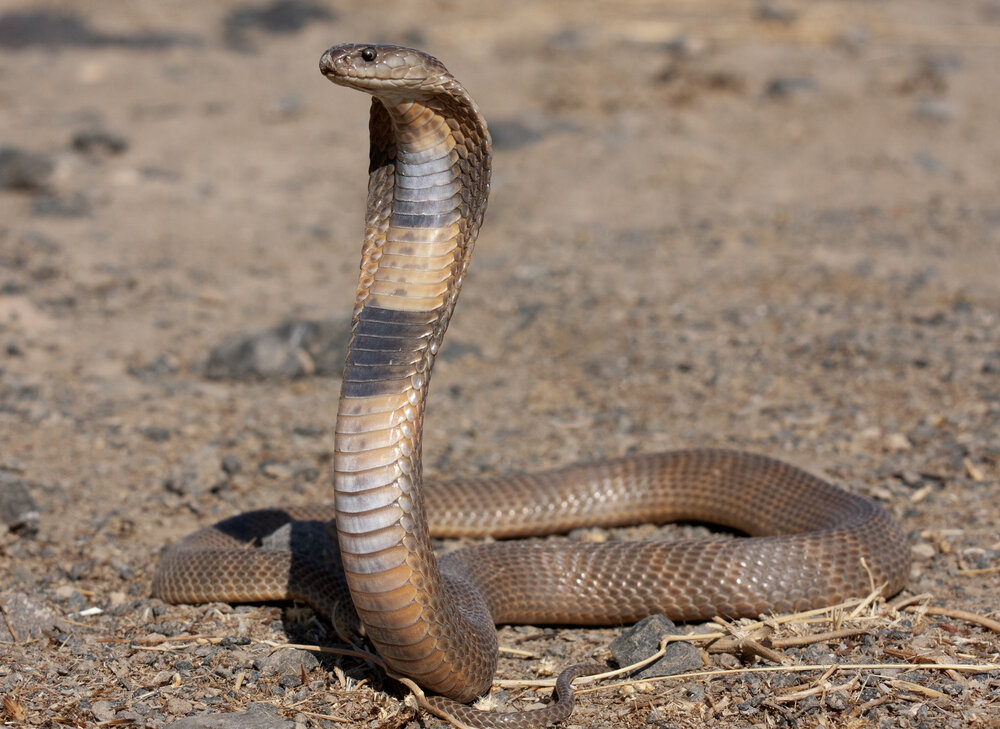 The chaliper snake is another poisonous snake of the north, which is a species of water snake that lives in most parts of the world. This snake belongs to the snakes with poisonous saliva or poisonous mouth, that is, this snake does not have a bite, but the saliva of this snake is poisonous, but the venom of this snake does not usually cause serious harm to humans if it bites a human.