Submarine scooters One of the newest water dives is the submarine scooter. A diving scooter is a true submarine that looks like a submarine diving, but it also has differences. To ride a submarine scooter, which is in fact a moto-like device and an oxygen cylinder, it does not require swimmers or diving equipment.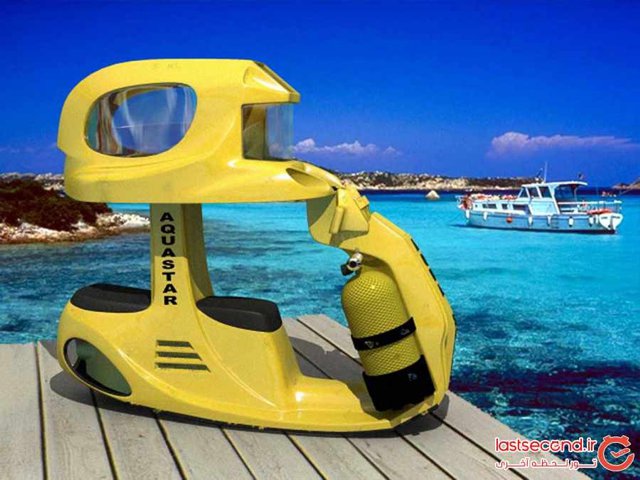 Very stylish, riding a scooter and going underwater, and for a few minutes you'll come across fish and coral. Those who are over 12 years of age can use this device.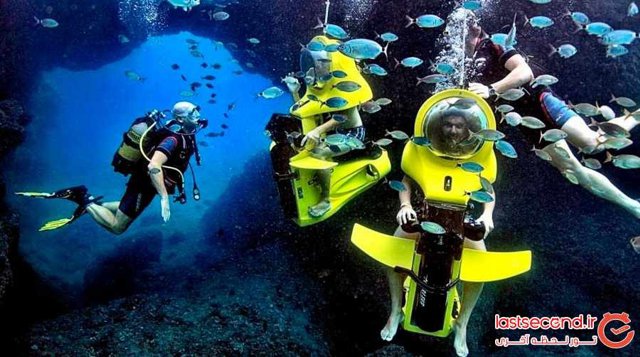 Water Skiing (Ski Cable) If you want a lot of excitement, so that your blood glucose adrenaline can rise, boat skiing can be one of the first choices. Water skiing is a kind of water sports. The athlete stretches out on the water at a speed of about thirty kilometers per hour, with a special ski pad, with blue motor vehicles. The runners' running range is 200 meters long and 20 meters wide, and is fixed by floating balloons to a diameter of 5 centimeters.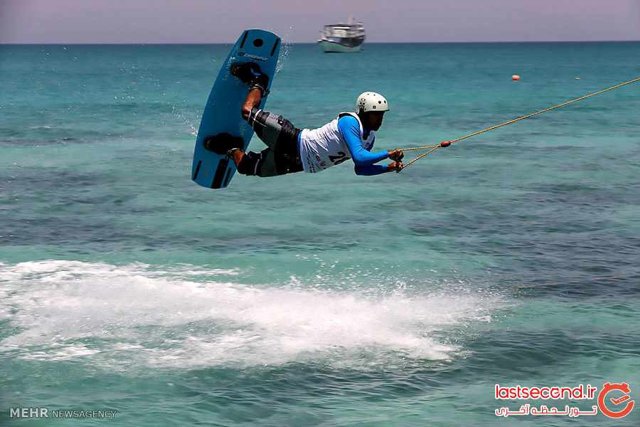 Every person drawn behind a motorboat or ski cable on the body of water on the surface, this exercise requires high and low specific body strength, as well as excellent balance and excellent muscular endurance. The dating of this recreation in Iran is more than the rest. If you do not know the ski cable, do not worry because you are first taught. Ski skibi is one of the sports that does not have an age limit.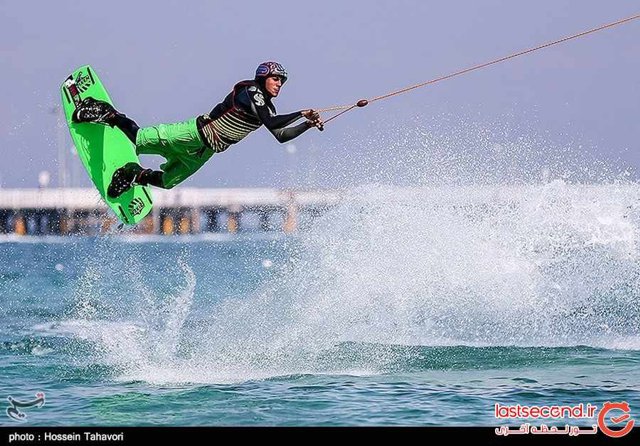 Parasail Parasail is a pleasure coupled with excitement and fear. Parasol is a kind of umbrella that you ride and rolled through a rope that attaches Parasol to a motorboat, and comes down slowly, and sometimes even to You reach 300 meters above sea level.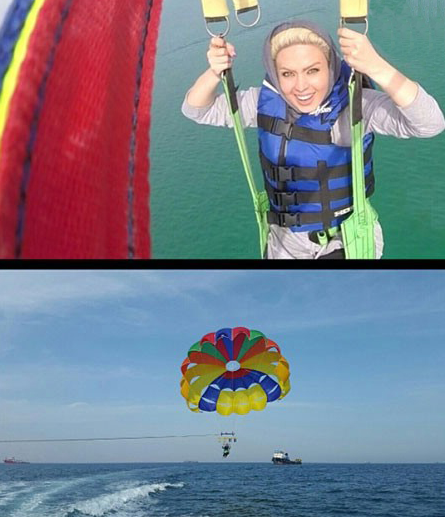 At first, when you are riding a parasol, a fear and excitement will be created for you, but as it rises, this excitement and fear become indescribably relaxed. Parasols are divided into three groups of singles, doubles and triplets, depending on the number of people. Of course, the pleasure of riding a parasol is to be multiplayer.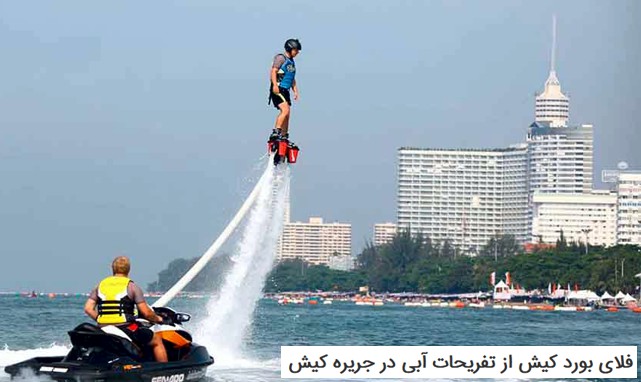 Shuttle and bennana You'll be riding a windmill, and radical boats will quickly throw you on the surface, winding in your hair and screaming excitedly. Riding Shuttle is one of the many hints that many people recommend, an entertainment that should not be forgotten. Of course, some people are advised to be "accompanied" to this blue sport, as it may be thrown into the water due to the speed of the boats.