Rosiato: Directors may decide to reproduce their actors in different ways for a number of reasons. These reasons can be having a replacement actor in case he gets sick or the need to show multiple versions of a character in a single take. Although computer special effects can be used for this, an easier way is to use the actor's siblings, who most often resemble him. This is an incident that has happened in many movies and series, which we will talk about some of them below.
Penelope and Monica Cruz in "Pirates of the Caribbean: On Stranger Tides" ( Pirates of the Caribbean: On Stranger Tides )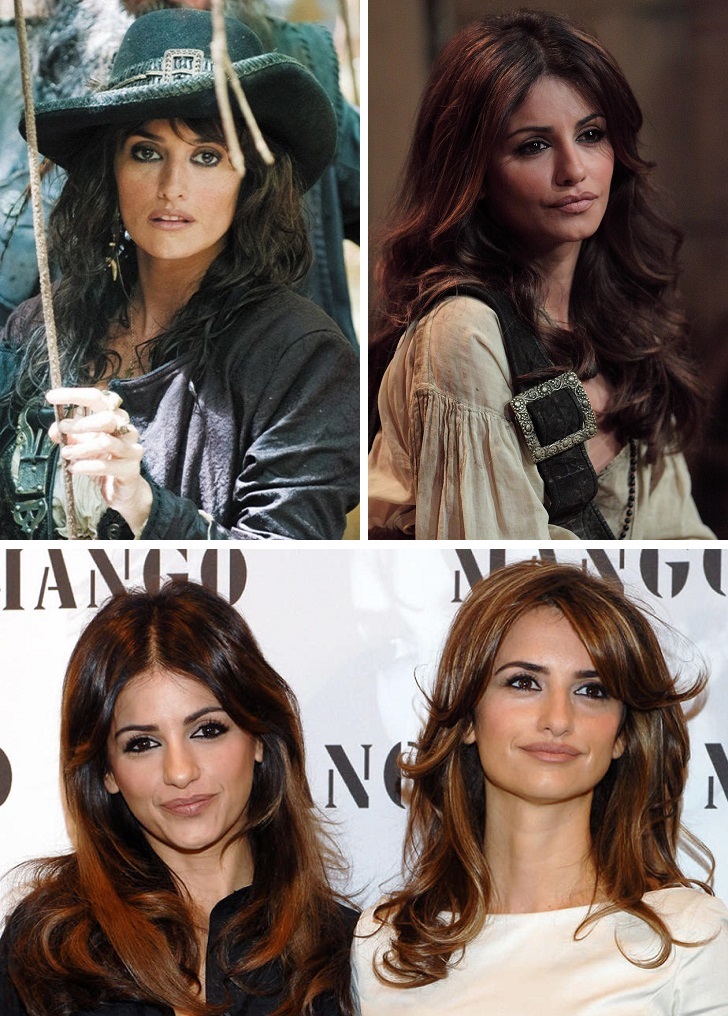 Penelope Cruz was pregnant during the filming of Pirates of the Caribbean: On Stranger Tides. For this reason, his younger sister, Monica Cruz, was used as a stand-in for his action sequences. These two sisters are so similar to each other that maybe the audience did not realize that this role was played by 2 different actors.
Chris and Luke Hemsworth in " Thor : Ragnarok "
The Hemsworth brothers are all actors, and Chris is best known for his role as Thor in the Marvel Cinematic Universe. His older brother, Luke, made a cameo appearance as Thor in Thor: Ragnarok.
In addition, it is interesting to know that there was nothing left for the role of Thor to go to the youngest brother, Liam. In fact, Liam auditioned for the role before Chris. But according to the producers of the project, Liam was too young for the role of Thor. After Liam's appearance was rejected, Chris' program manager contacted the casting director of the project and suggested him for the role of Thor.
Rami and Sami Malek in " Buster's Mal Heart "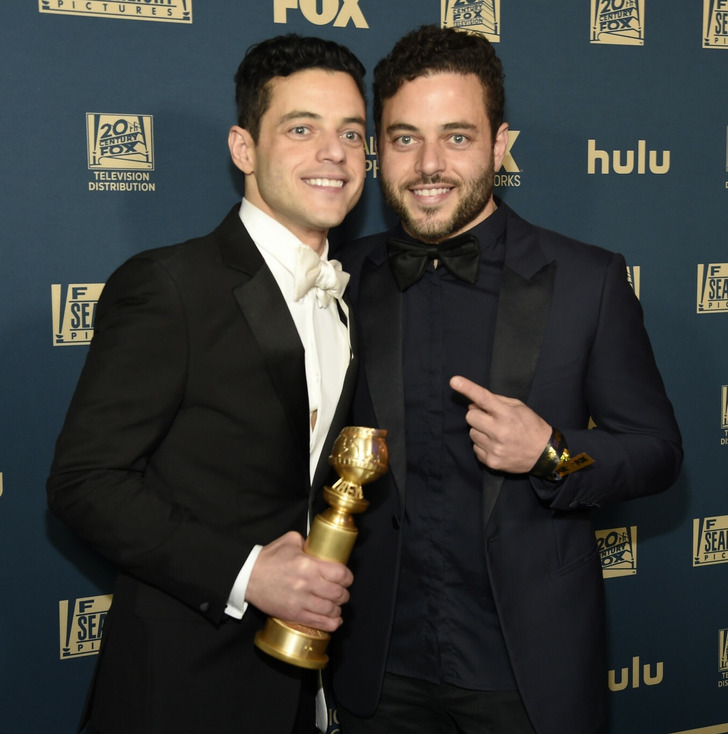 Rami Malek has a twin brother named Sami Malek. These two brothers are often confused because of their similarity. Even in the beginning of the movie "Bad Buster", Sami was present as Rami's replacement. These two brothers are so similar to each other that they jokingly say that even their parents can hardly tell them apart.
Dakota and Elle Fanning in "I Am Sam "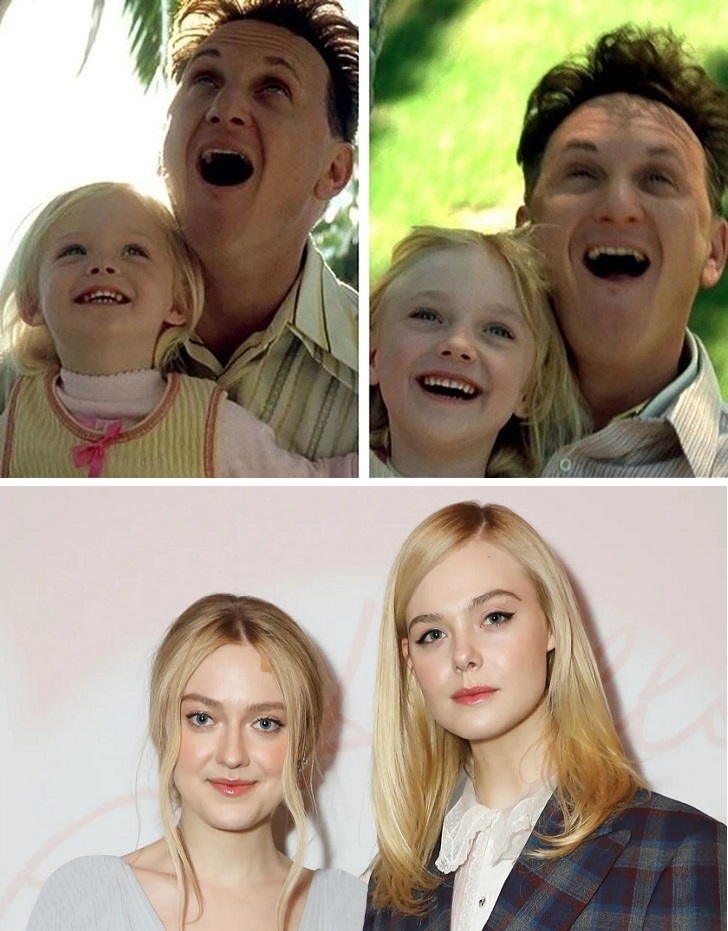 The Fanning sisters both started acting as children. In 2001, Dakota was chosen to play one of the main roles in the movie I Am Sam, and her younger sister Elle also played the same role at a younger age in flashback sequences.
Cole and Dylan Sprouse in " Big Daddy "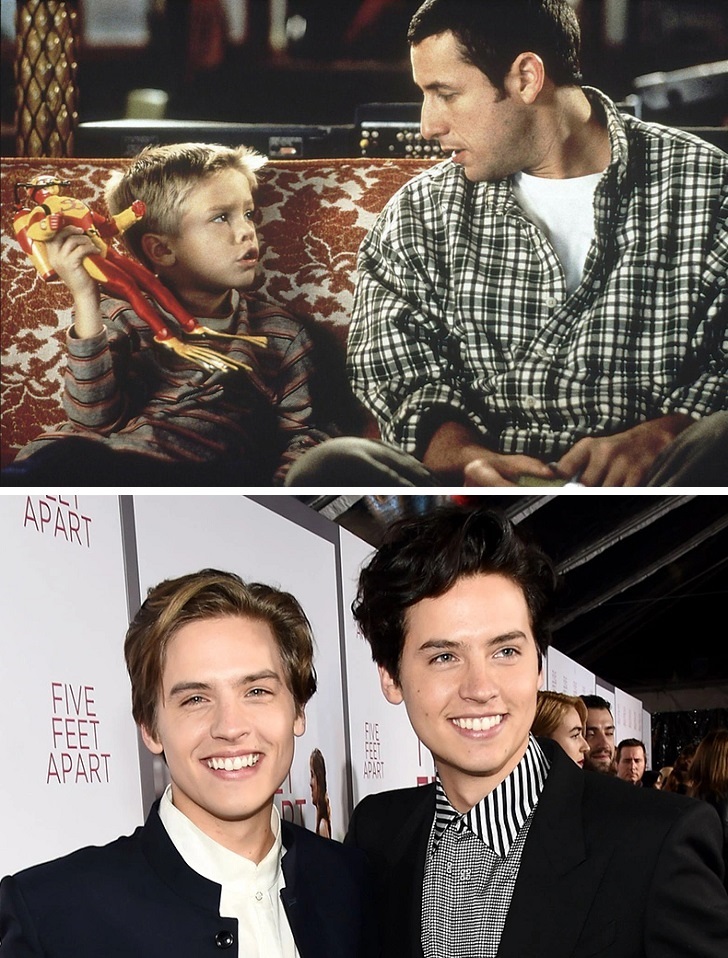 In 1999, Adam Sandler played the role of a man who takes care of a boy to impress the woman he loves in the comedy film "Father's Love". The role of this boy was played by the famous twins, Cole and Dylan Sprouse. 20 years after the release of this film, Sandler talked about the experience of working with these two twin brothers in an interview and praised them.